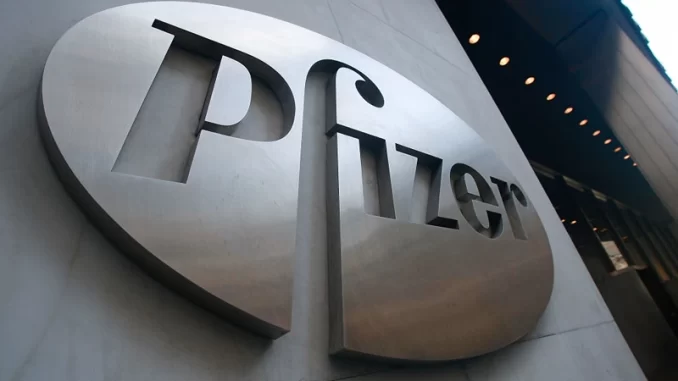 OAN Roy Francis
UPDATED 5:28 PM PT – Monday, January 9, 2023
In this edition of the Twitter Files, reporter Alex Berenson talks about how Twitter was used to suppress debates about COVID-19, the vaccines, along with natural immunity.
In 2021, Pfizer Director Dr. Scott Gottlieb, with over half a million followers on Twitter, reported a tweet he did not like to Twitter's public policy department Senior Manager Todd O'Boyle.
The tweet had explained that natural immunity after COVID-19 infection was superior to vaccine protection. It had also wanted the White House to "follow the science" and exempt naturally immune people from the vaccine mandates.
The tweet in question had come from Dr. Brett Giroir.
Dr. Giroir was a physician that had briefly headed the Food and Drug Administration (FDA).
Gottlieb had written that he was worried that the post was "corrosive" and would "end up going viral and driving news coverage."
O'Boyle forwarded the email from Gottlieb to the Twitter "Strategic Response" team through Jira, an internal system that Twitter staffers used for managing complaints.
When forwarding the message, O'Boyle did not mention that Gottlieb was a Pfizer board member, or that he had a financial interest in encouraging the COVID vaccine shots.
 A Strategic Response analyst quickly figured that the tweet did not violate any company rules.
Nonetheless, the tweet was still deemed as dangerous and misleading because it could raise questions about the vaccines. And so, Twitter labeled it as misleading and prevented it from being shared.  
It remained tagged even after several studies supported its claim.
A week after, Gottlieb sent another message to O'Boyle about a tweet from Justin Hart.
"Sticks and stones may break my bones but a viral pathogen with a child mortality of <>0% has cost our children nearly three years of schooling." The tweet read.
The Pfizer shot would soon be approved for children 5 to 11 years of age, this represented a huge market for Pfizer if parents could be convinced.
Gottlieb sent O'Boyle the tweet, who then forwarded it again without mentioning Gottlieb's current position with Pfizer.
Twitter refused to act on this tweet because of how far they would have to stretch to justify it.
Gottlieb at the same time was also pressing Twitter to act against reporter Alex Berenson, the author of this Twitter Files edition, who had also authored an article at the time that criticized Dr. Anthony Fauci, and the mRNA vaccine.
Gottlieb also appeared on CNBC at the same time and said he had asked Twitter to act because "he was concerned if tweets raised the threat of violence against vaccine advocates"
"The inability of these platforms to police direct threats, physical threats about people, that's my concern about what's going on in that ecosystem," Gottlieb said. "I'm unconcerned about debate being made, I'm concerned about physical threats being made for people's safety."
Even though Gottlieb had said he was unconcerned about a debate, he was still pushing Twitter to ban and reduce the reach of tweets that did not support his or his company's claims.
Dr. Gottlieb is one of Pfizer's seven members of the Board's executive committee and the head of its Regulatory and Compliance committee, which oversaw "compliance with laws, regulations, and internal procedures applicable to pharmaceutical sales and marketing activities."
Pfizer has also had a long history of violating drug industry laws and ethics rules which included having to pay $2.3 billion for fraudulently marketing drugs in 2009, as well as a clinical trial of theirs ending in the deaths of 11 children in 1996.