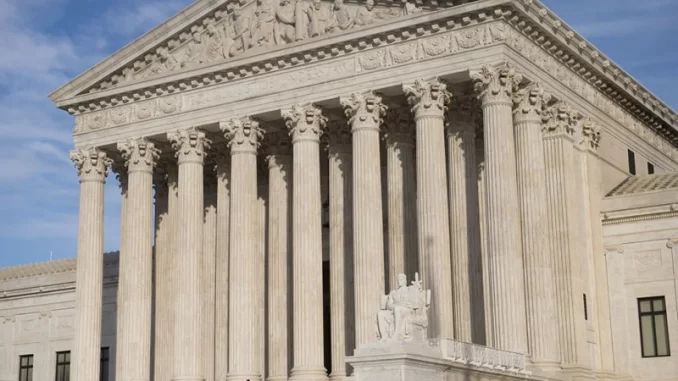 OAN Annyatama Bhowmik
UPDATED 10:40 AM PT – Tuesday, January 10, 2023
A Texas death row inmate's argument based on flawed DNA evidence is revived by the Supreme Court.
On Monday, the Supreme Court upheld a Texas death row inmate's argument that his murder conviction should be overturned since the DNA evidence used at trial was later determined to be inaccurate. The Court remanded the issue to a Texas appeals court for "further review."
Areli Escobar was convicted and sentenced to death in 2011 for the murder of 17-year-old Bianca Maldonado. Escobar was charged for stabbing and sexually assaulting Maldonado at her apartment in Austin, Texas. Escobar, who shared an apartment building with the victim, was initially accused of the murder due to statements made by his ex-girlfriend. His ex-claimed that she contacted him the morning of the murder and believed that she overheard him having sex with another woman.
According to court documents, he went to his mother's home later that morning with blood on his clothes and evidence of injuries, which he said were brought on by a fight he had. Prosecutors mainly relied on DNA evidence that was examined by both a private laboratory and the lab run by the Austin Police Department throughout the trial. The police department's DNA laboratory was shut down after Escobar was found guilty in 2011 as a result of a state investigation that revealed evidence of pervasive bias and errors.
In 2020, a state judge ruled that Escobar should receive a second trial. The Travis County District Court's Judge David Wahlberg concluded that Escobar's trial was unfair when a later audit revealed issues at the lab.
"The State's use of unreliable, false, or misleading DNA evidence to secure (Escobar's) conviction violated fundamental concepts of justice," Wahlberg said.