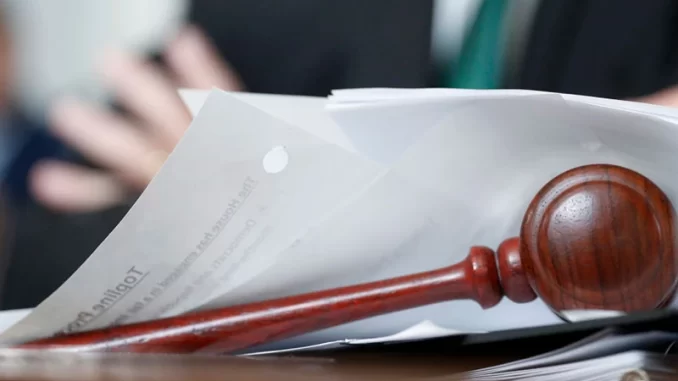 OAN Annytama Bhomik
UPDATED 5:33 PM PT – Tuesday, January 10, 2023
18 states, including West Virginia, have passed legislation making it illegal for transgender student athletes to compete on teams for girls' and women's sports.
According to a state law affirmed by a federal judge in West Virginia, biological male student athletes who present themselves and identify as female are not permitted to participate on girl's school sports teams.
The decision followed a lawsuit brought on behalf of middle schooler Becky Pepper-Jackson by the American Civil Liberties Union (ACLU). It challenged the "Save Women's Sports Bill."
The lawsuit had covered an 11-year-old who wanted to try out for her school's girls' cross-country team. Her attorneys contended that she was denied rights protected by the Equal Protection Clause of the 14th Amendment and Title IX, a federal school law that forbids sex-based discrimination. The law, they continued, was "focused at and intended to primarily effect girls who are transsexual."
Joseph R. Goodwin, West Virginia Judge of the Southern District asserted that "courts have no business formulating such definitions, and I would be hard-pressed to find many other situations where one's sex and gender are relevant legislative factors." He declined "getting into the business" of defining a "girl" or "woman."
The Virginia Judge clearly stated that there are "innate bodily disparities" between men and women.
"While some females may be able to outperform some males, it is generally accepted that, on average, males outperform females athletically because of inherent physical differences between the sexes. This is not an overbroad generalization, but rather a general principle that realistically reflects the average physical differences between the sexes," Goodwin said.
West Virginia Attorney General Patrick Morrisey praised the decision on Thursday.
"This is not only about simple biology, but fairness for women's sports, plain and simple," Morrisey said. "Opportunities for girls and women on the field are precious and we must safeguard that future."
The ACLU of West Virginia stated that it was evaluating the ruling with co-counsel. Both middle and high schools, as well as colleges are subject to the restriction.