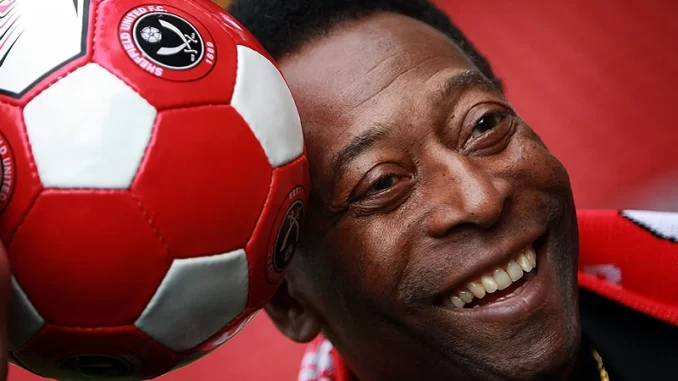 OAN Roy Francis
UPDATED 11:57 AM PT – Thursday, December 29, 2022
Edson Arantes do Nascimento, known around the world as Pele, has died after health battles at his hometown of Sao Paulo, Brazil.
Pele was regarded as one of the greatest players to ever play the sport of soccer. He was officially labelled as "the greatest" by FIFA. Throughout his 22-year career, which began in 1957 at the age of 16, he played for the club team Santos and for his national team of Brazil.
The Brazilian forward led his national team to three World Cup titles in 1958, 1962, and in 1970. To this day, he remains the only soccer player to win three World Cups. He scored 12 goals throughout the four World Cup tournaments he participated in and 1,279 goals throughout the rest of his career.
Regarded as the greatest athlete of his time and soccer's first global superstar, his exhibition match in 1969 in Nigeria led to a two-day cease-fire in the country's civil war so the people of the country could watch him play in person.
Pele died on Thursday at a Sao Paulo hospital at the age of 82. He had been in poor health for the last several years due to his battle with cancer.