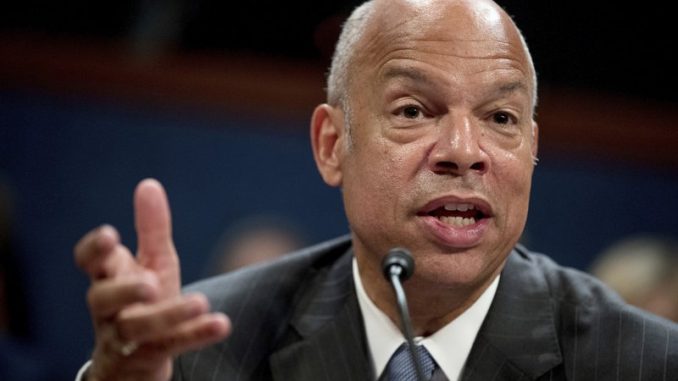 OAN Newsroom
UPDATED 7:20 PM PT – Monday, August 23, 2021
Former Secretary of Homeland Security Jeh Johnson warned Afghanistan could become a breeding ground for terrorists. On Monday, he said Afghanistan was the perfect situation for terrorism to grow.
Johnson added the world would have been better off if Joe Biden followed the Pentagon's recommendation for a small group of soldiers to remain in Afghanistan.
"It is a very type of place that terrorist groups seek to establish as a headquarters, as a base for training and gathering," he explained. "I've been for months now that I think it would've been appropriate to leave a small, special force dedicated to counterterrorism intelligence collection purposes."
Biden's Afghanistan disaster was called out by these Obama officials:

➡️ Jeh Johnson (DHS)
➡️ Leon Panetta (CIA)
➡️ John Brennan (CIA)
➡️ David Petraeus (CIA)
➡️ David Axelrod (WH)
➡️ Ryan Crocker (Afghanistan Ambassador)

All FORMER! Few CURRENT Dem officials have courage!

— Kayleigh McEnany (@kayleighmcenany) August 17, 2021
Johnson went on to say the U.S. should have kept Bagram Airfield, which Biden elected to abandon weeks ago. He said Bagram would have added a strategic advantage better than current U.S. operations in the Kabul airport.