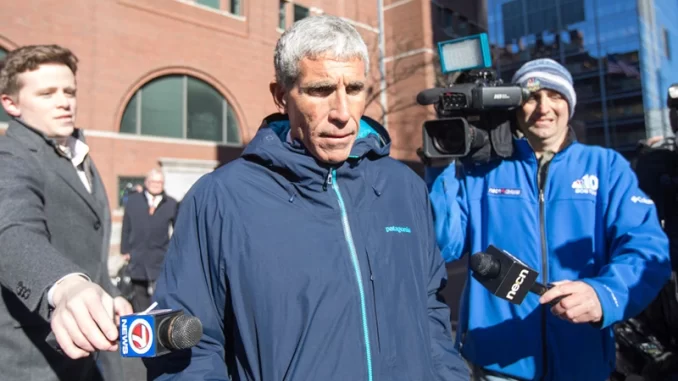 OAN Annyatama Bhowmik
UPDATED 10:55 AM PT – Thursday, December 29, 2022
William Rick Singer, the creator of the Edge College & Career Network, left federal court in Boston after entering a guilty plea to charges related to the "Varsity Blues" scandal involving payments for college admission.
Singer pleaded guilty in 2018. Since then, he has helped federal prosecutors in the Boston area with their in-depth investigation into payments made to athletic coaches, SAT and ACT proctors, and other individuals. These illegal payments helped students who came from wealthy families fraudulently gain admission to some of the country's most prestigious colleges.
Two actors, Lori Loughlin and Felicity Huffman, were among the many high profile parents accused.
In a new court filing on Wednesday, Singer's lawyers stated that he should only spend up to six months in jail for being the mastermind behind the global college admissions scandal.
"If incarceration is deemed necessary, a six-month sentence, followed by a three-year term of supervised release that includes community service, will satisfy the purposes of sentencing," Singer's attorneys said.
Defense lawyers also argued that the judge should take Singer's cooperation into consideration. Singer has helped prosecutors obtain 53 convictions.
Singer arranged and made taped phone conversations, attended wired meetings, and carried out controlled money transactions while closely collaborating with prosecutors and agents. He elaborated on how his participation resulted in significant reforms, which he claimed was a tremendous risk to his reputation and safety.
However, in a sentencing letter, federal prosecutors claimed that Singer should receive a sentence of six years in prison instead of the defense's requested six-month term.
"His corruption and manipulation of others were practically limitless. Singer is far and away the most culpable of the Varsity Blues defendants, by orders of magnitude, and is therefore deserving of the longest sentence, notwithstanding his cooperation with the government's investigation, which as discussed below, was exceptionally valuable and, at the same time, plagued by missteps," prosecutors wrote.
The sentencing letter from the prosecution is scheduled to be released on January 4th.