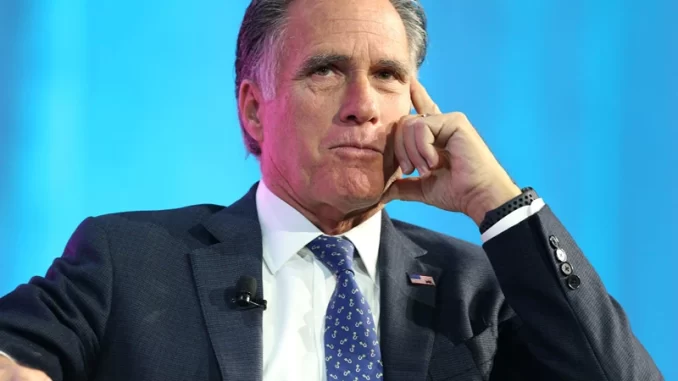 OAN Newsroom
UPDATED 4:51 AM PT – Wednesday, December 21, 2022
Sen. Mitt Romney said that he has no doubts that he would win a re-election if he decided to run again for his seat in 2024 In an interview on Wednesday morning.



Although the politician (R-Utah) admitted that he has not made a decision and probably wont in the immediate future, this interview points to the fact that he is in fact thinking of running again.
Romney has often made headlines since his 2018 win, siding against the Republican party on a number of issues. He had even voted to impeach former President Donald Trump. The Utah Senator's vote for Trump's impeachment made history as being the only time a senator voted to remove a president from the same party.
The Republican's approval ratings in Utah are around 49% according to recent polls, with around 47% saying their do not approve of him. Although around 51% of voters had said that he should not seek another term in 2024.
If he does decide to run for re-election, he will most likely see a primary challenge coming from the right with Utah Attorney General Sean Reyes gearing up for a run for the Senate seat according to some reports.
When the question if he could win was brought up, Romney's replied with "not a question in my mind."