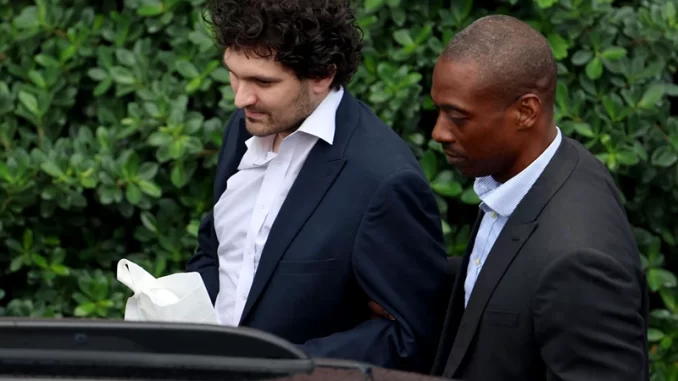 OAN Correspondent Geri Berry
UPDATED 3:43 PM PT – Wednesday, December 21, 2022
Sam Bankman-Fried has signed extradition papers in the Bahamas is expected to return to the United States on Wednesday night after a chaotic extradition hearing.
Bahamas acting Commissioner of Corrections, Doan Cleare, confirmed the announcement on Tuesday.
Tuesday's Bahamian hearing was specifically for Bankman-Fried to accept the extradition. His appearance in court shocked his lawyers, as he was expected to waive it.
However, Reuters reported that the former billionaire demanded to see the indictment before agreeing. SBF left people confused when he exited the hearing, returned to the Bahamian jail, and then returned to court.
According to an affidavit, Bankman-Fried had decided to consent to the extradition partly because of a "want to make the relevant customers whole."
"Yes, I do wish to waive my right to such formal extradition proceedings," he told judge Shaka Serville.
The 30-year-old is currently facing charges of wire fraud, securities fraud, and money laundering.
The former cryptocurrency tycoon was accused of diverting billions in FTX customer money to cover losses at his hedge fund, Alameda Research. According to reports, he had sent Alameda billions in client funds without the client's knowledge or consent.
U.S. Attorney Damian Williams has called Bankman-Fried "one of the biggest financial frauds in American history" with some even giving him the nickname "Mini Madoff."
The disgraced founder will either go to a federal detention facility or he will be expedited to a Manhattan court, where he will enter a plea to the eight charges against him before a federal judge.