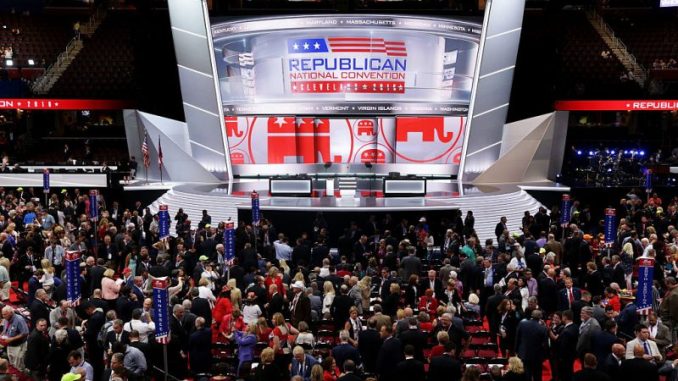 OAN Correspondent Roy Francis
UPDATED 1:09 PM PT – Wednesday, December 21, 2022
The Republican National Committee has announced that the 2024 Republican National Convention will be held in Milwaukee, Wisconsin on July 15th until July 18th.
The RNC had previously announced in August that the Republican National Convention will take place in Milwaukee instead of Nashville in 2024. However, they did not release the exact dates of when it would take place. Early on Wednesday the dates were released by RNC Chairwoman Ronna McDaniel.
"We are excited to announce July 15-18, 2024 as the week Republicans will select our nominee to be the next president of the United States," McDaniel said in her statement.

"We look forward to our continued work with the beautiful city of Milwaukee to make this convention week a success," She went on to say. "Republicans will stand united in Milwaukee in 2024 to share our message of freedom and opportunity with the world."
As of now, former President Donald Trump is the only person to have officially announced their candidacy for the GOP presidential nomination for 2024. Other Republicans that are mentioned as potential nominees are Florida Governor Ron DeSantis, former Secretary of State Mike Pompeo and former Vice President Mike Pence.
The decision to hold the convention in Milwaukee is seen as symbolic by some since Wisconsin had helped deliver Trump his victory in 2016.