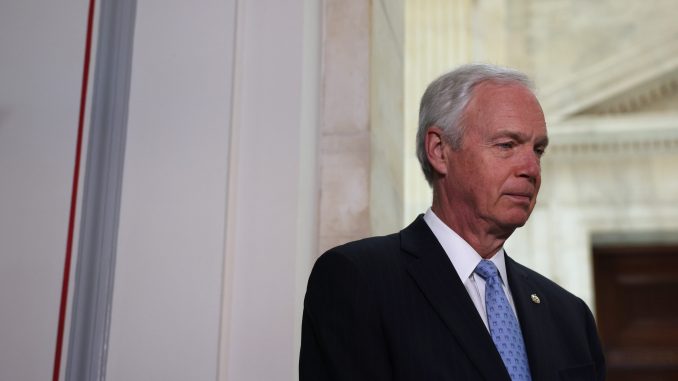 OAN Newsroom
UPDATED 4:48 PM PT – Tuesday, June 29, 2021
Sen. Ron Johnson (R-Wis.) has insisted the public should be aware of the possible side effects of the COVID-19 vaccine as he held a public hearing with families of victims. On Monday, Johnson met with five families in Milwaukee, Wisconsin who shared their stories of serious health problems apparently caused by COVID-19 vaccines.
The Republican senator explained that people who have experienced health problems after receiving one of the COVID-19 vaccines have faced difficulties in sharing their experience with the public. He argued these victims have had "a hard time getting their truths communicated with out being vilified, without being ridiculed, without being censored.
After being part of a Covid vaccine trial for 12-15 year-olds, Maddie has been to the ER 9 times and hospitalized 3 times for a total of 2 months.

Doctors even wanted to put her in a mental hospital saying her symptoms were caused by anxiety. pic.twitter.com/roWxQFMGrK

— Senator Ron Johnson (@SenRonJohnson) June 29, 2021
This came after the CDC admitted more young people are now hospitalized from the vaccines than from the virus itself. However, the national public health agency still claims the benefits of receiving a COVID-19 vaccine outweigh the risks.
"We are pro-vaccine and pro-science, which is why we agreed to let Maddie and her two older brothers volunteer for the trial," one mother expressed. "Before Maddie got her final dose of the vaccine she was a healthy 12-year-old… She had a life. She was energetic. She was not like this."
The CDC VAERS system shows over 6,000 people have died from COVID-19 vaccines and tens of thousands of others had serious side effects.