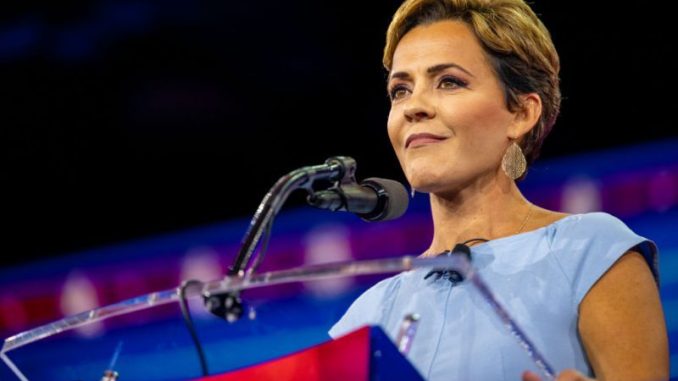 OAN Correspondent Sophia Flores
UPDATED 9:14 AM PT – Tuesday, December 20, 2022
Kari Lake's election integrity lawsuit is permitted to go to trial.
On Monday, Maricopa County Superior Judge Peter Thompson ruled that two out of 10 claims that were brought forth by Republican gubernatorial nominee Kari Lake can go to trial.
The two counts that were permitted to move forward involve intentional malice regarding widespread tabulator and printer breakdowns and ballot chain custody challenges. Judge Thompson did not state his position on her claims, but said that the law permits that Lake should be able to present her case.
The Republican's eight other claims, which included violation of free speech, invalid signatures on mail-in ballots and "censorship" efforts by Democrat nominee Katie Hobbs and the Maricopa County Recorder, did not make the cut.
Lake took to Twitter to react to the news of the trial.
The two-day trial will take place before January 2nd. No exact date has been announced yet. Arizona's current Secretary of State, Katie Hobbs, will be required to testify in court.
Lake is currently down 17,000 votes to Hobbs.