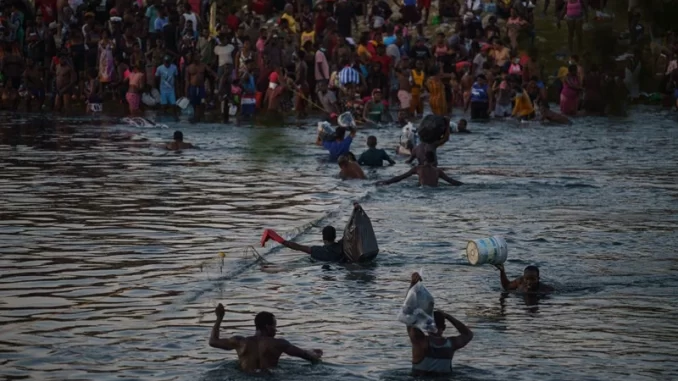 OAN Newsroom
UPDATED 3:16 PM PT – Monday, December 19, 2022
U.S. Supreme Court Chief Justice Roberts has temporarily stopped the Biden administration from lifting Title 42.
The removal of Title 42, which was set to expire on December 21st, has been halted by Chief Justice Roberts. This comes as 19 states insisted that the Supreme Court leaves the Trump-era policy in place.
On Friday, the states had appealed to a federal court to halt the removal but the attempt failed. This prompted them to take their request up to the Supreme Court on Monday morning.
Texas Governor Greg Abbott (R-Texas) was one of the loudest critics of the removal of the policy and took to Twitter to acknowledge that the Supreme Court has taken a step in the right direction.
Roberts has ordered the Biden administration to respond to the appeal by 5 p.m. ET on Tuesday.
This move pauses the feared new influx of illegal migrants from the southern border. This comes as the southern border has seen a rapid increase in the numbers of crossings in the past few weeks.
However, this decision does not indicate if the court is willing keep the policy in place going forward, or allow the Biden administration to remove it after their appeal.