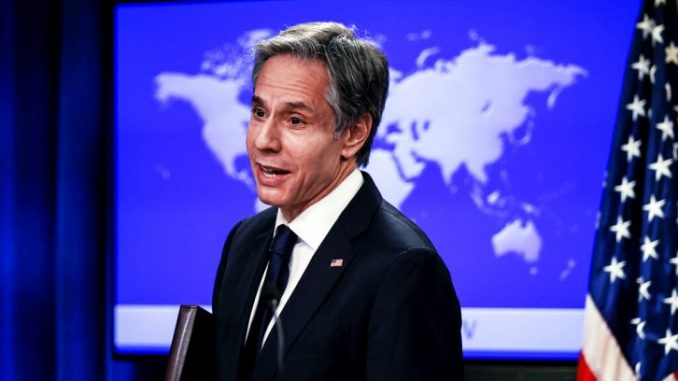 OAN Newsroom
UPDATED 9:15 AM PT – Tuesday, February 2, 2021
Supporters of Alexei Navalny are begging the Biden administration to intervene and help bring justice for the opposition leader.
On Sunday, Secretary of State Antony Blinken said he was "deeply disturbed by the violent crackdown" on Russian protesters and the arrest of thousands of demonstrators throughout the region.
However, Biden's lack of backbone against the Kremlin doesn't inspire a great deal of hope. During a briefing last week, White House press secretary Jenn Psaki detailed Biden's apparent effort to hold the Russian government accountable for the detention of Navalny, which has ignited mass protests.
Psaki said Biden had responded by issuing a verbal warning over the phone. While she said the administration does plan to conduct a review on the controversy, along with a number of issues involving the Kremlin, she failed to provide further details.
"That includes the SolarWinds breach, it includes the poisoning of Alexei Navalny, it includes the…I'm kind of losing my thought here, but it includes a number of steps," she stated. "A number of concerning actions they've taken."
During the phone conversation, Biden reportedly also folded over on a nuclear arms control deal with Russia, which President Trump had taken steps to free the U.S. from.
While Putin would have settled for a mere one-year extension of the New START arms reduction treaty, Biden went above and beyond. Instead, he offered a five-year extension and removed the potential inclusion of China. This effectively gives the CCP a half a decade head start on new era nuclear weapons production.
Similarly, while speaking during a recent session of the Russian Federation Council, the deputy foreign minister of Russia praised Biden's arms reduction offer and expressed happiness to have the far-left Democrat in the White House.
"The previous administration connected the extension to the conditions, which was unacceptable for us," stated Minister Sergei Ryabkov. "With Biden, the situation was adjusted."
Meanwhile, the Chinese government appeared all too happy about Biden's offer to Russia. Officials claimed it's essential for securing what Beijing described as "global strategic stability," which is a short-hand for Chinese dominance.