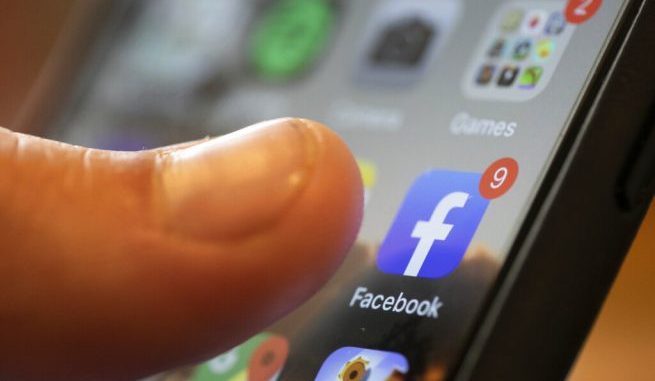 OAN Newsroom
UPDATED 9:42 AM PT – Tuesday, February 2, 2021
A leaked video has exposed, the far-left political bias of top Facebook executives.
In a report by Project Veritas on Sunday, the social media giant's vice president of integrity, Guy Rosen, admitted they spent the last four years building a framework of political censorship. This included a mechanism to freeze comments on posts in order to influence the outcome of the 2020 election.
Facebook CEO Mark Zuckerberg apparently expects the Biden administration to cement Big Tech's monopoly on digital services in America.
"I think these were all important and positive steps, and I'm looking forward to opportunities where Facebook can work together with this new administration on some of their top priorities, " he stated. "Starting with the COVID response."
Meanwhile, the platform's vice president of civil rights, Roy Austin, called for all future Facebook products to come from what he described as a "civil rights lens."
"I wonder whether or not we can use Oculus to help a white police officer understand what it feels like to be a young black man who is stopped and searched by the police," Austin stated.
FACEBOOK INSIDER LEAKS: Zuck/FB Execs Admit FB has "too much power"

HOURS OF VIDEO!

FB wants to "work … with [Biden] on some of their top priorities"

"Biden already issued a number of exec orders on areas that we as a company really care quite deeply about"#ExposeFacebook pic.twitter.com/KNd0BU7biP

— James O'Keefe (@JamesOKeefeIII) February 1, 2021
This comes after a recent statement in which GOP Sen. Josh Hawley (R-Mo.) warned social media platforms are continuing to work with the radical left in an effort to eliminate political speech they dislike.
Meanwhile, cancel culture on social media is causing many Americans to self-censor both online and in real life. Hawley warned this is developing a culture in which individuals are required to voice so-called correct opinions on social media, endorse the so-called right ideas and conform to the radical left's divisive ideals just to earn a right to live in polite society.
The senator went on to compare America's emphasis on social media influence with a "social credit system" used in parts of Communist China. Under this system, the communist government and big businesses reportedly give Chinese citizen's scores based off their social views and statements. This either makes or breaks their ability to get a good job, stay at hotels or even be served at restaurants.
Hawley suggested conservatives should not allow political censorship to silence them. Instead, he suggested they should stand up for the right to speak freely, debate openly and address differences without fear of being silenced or punished for dissenting views as these values have been central to American identity for generations.