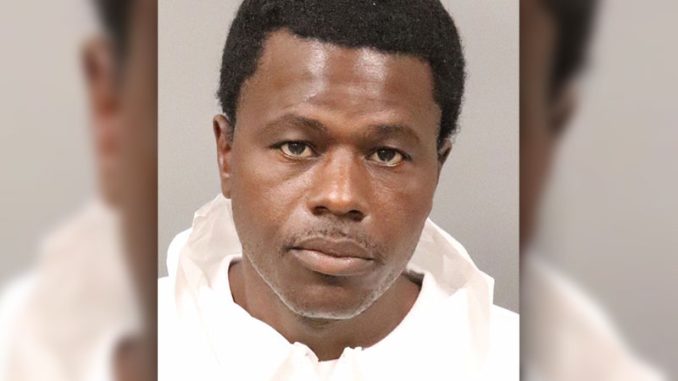 OAN Newsroom
UPDATED 3:28 PM PT – Tuesday, October 18, 2022
A suspect is under arrest in the case of a serial killer in California.
Police in Stockton, California have arrested a man suspected of killing six men and wounding a woman. On Saturday, 43-year-old Wesley Brownlee was stopped by local police in his car and was arrested.
On Sunday, San Joaquin County District Attorney, Tori Verber Salazar, provided an update.
"The defendant will have charges, will be arraigned in court on Tuesday afternoon at 1:30," Salazar said. "At that point, after the arraignment, we'll have a press conference announcing the charges and discussing those charges further with you. This is a very fluid and ongoing investigation, so we will most likely be adding charges. But at this time, we have to bring him before a magistrate within 48 hours. That clock is running now, so we have until Tuesday to bring him in."
Stockton Police announced that at the time of his arrest, Brownlee matched the suspect who was described as wearing dark clothing and carrying a firearm
Stockton Police Department Chief, Stanley McFadden, stated that the police were keeping eyes on Brownlee as it appeared he was still "out hunting."
"I can tell you; we have information that got us to his place of residence, and at that point, we maintained eyes on that residence until he became mobile," McFadden said. "Once he became mobile is when we started to continue following him until we eventually took him off when we identified that he's posing a threat."
Salazar went on to acknowledge the incredible effort undertaken not just by law enforcement but by the entire community.
"This crime was solved because we're Stocktonians," she said. "Because you don't come to our house and bring this kind of reign of terror and not mobilize 350,000 people, 780,000 in this whole entire county mobilized, mobilized and captured this individual whose reign of terror is no longer."
Mayor Kevin Lincoln (R-Ca.) doubled down on the city's standards, adding that they will use every resource to ensure the people of Stockton are protected and safe.
"Stockton will be a place where people can live, raise a family and grow a business," he said. "This is a beautiful city. This is a city that each and every one of us call home. And there will not, we will not tolerate any acts of senseless violence."
Stockton Police say Brownlee was on a mission to kill and that his arrest likely prevented another death.