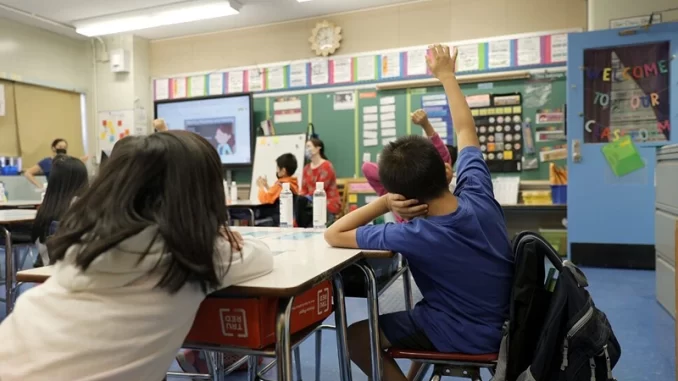 OAN Newsroom
UPDATED 12:15 PM PT – Wednesday, October 12, 2022
New York City schools are struggling to accommodate the heavy influx of migrant children.
On Tuesday, city officials gave details of their concerns about an unsustainable number of migrant children coming into schools.
The Staten Island Borough President, Vito J. Fossella, has said that the migrant students will cost local taxpayers $200 million a year. Fossella is asking for federal aid.
New York City Mayor Eric Adams has announced that about 5,500 migrant kids have been enrolled in the city's public schools. He has declared a state of emergency over the migrant crisis.