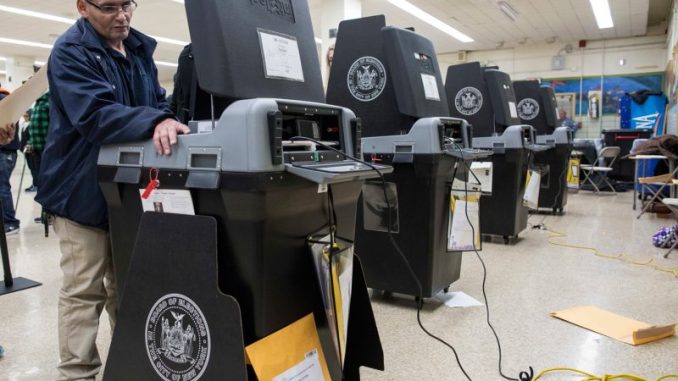 OAN Newsroom
UPDATED 4:30 PM PT – Wednesday, October 12, 2022
Officials in Arizona have ran accuracy tests on ballot machines in Maricopa County.
On Tuesday, the county's election department began logistics tests on ballot counting equipment. The tests occurred in order to verify that the machines are programmed correctly and that they accurately count ballots.
The process was openly conducted for the press and for the general public. Observers of the Republican, Democrat and Libertarian parties attended the event. Employees from the Secretary of State's office were also present to oversee the process.
Megan Gilbertson, the Communications Director at the Maricopa County Elections Department, spoke about the tests.
"The Secretary of State's office is here," she said. "They do their own tests to make sure that all of the federal and statewide contests are programmed correctly. So, they'll go through and have their predetermined results that will run through the tabulators on the ballots. We have political party observers here that are present, as well as jurisdictions that are on the ballot, as well as the county school superintendent's office."
Additional logistics and accuracy tests will be conducted after November's elections.