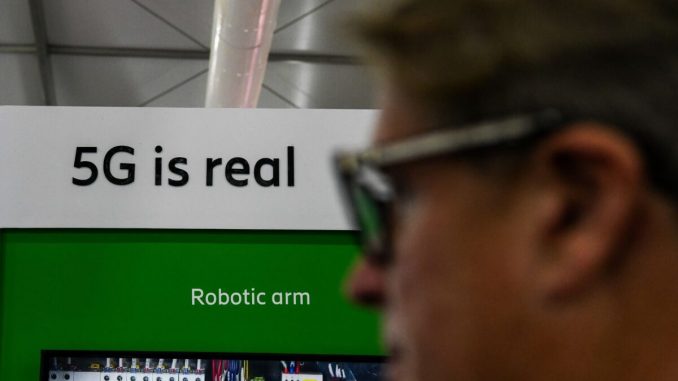 NEW DELHI—India has decided to proceed with its fifth-generation (5G) wireless network technology and spectrum trials and has invited equipment makers from various nations—except China.
Experts say India is keeping Chinese 5G firms such as Huawei and ZTE out of its massive market because of the border dispute last year and because the exclusion will economically hurt Chinese entities.
The Department of Telecommunications of the Indian government on May 4 gave permission to its four telecom service providers (TSP) to conduct trials for the use and applications of 5G technology, according to a release by the Ministry of Communications.
"These TSPs have tied up with original equipment manufacturers and technology providers which are Ericsson, Nokia, Samsung, and C-DOT. In addition, Reliance Jio Infocomm Ltd. [an Indian company] will also be conducting trials using its own indigenous technology," the ministry said in the release.
S. Chandrashekhar, a visiting professor at India's National Institute of Advanced Studies with research interests in telecommunications and national security issues in the Indian context, told The Epoch Times in an email that the exclusion of Chinese firms from the 5G trials in India will hurt the companies economically.
"India opting out of the Chinese standard—I am sure the Chinese knew this was going to happen—would definitely hurt them," Chandrashekhar said. If China would have gotten into the Indian market, the value of China's 5G would have grown exponentially, he wrote.
Harsh V. Pant, the director of studies and head of the Strategic Studies program at the New Delhi-based Observer Research Foundation, told The Epoch Times over the phone that India was expected to exclude China from the 5G trials because of their turbulent relationship between the two countries.
"India remains committed to pursuing a strong line against China. Until early last year, India had indicated that it would be willing to include Chinese companies in the 5G trials," Pant said. But because of the border crisis at Ladakh, China's reluctance to address India's concerns, and its attempts at changing the status quo of the border unilaterally, India decided to fashion its foreign policy accordingly, he said.
"This is a part of that posture, and India is increasingly worried about the Chinese involvement in critical sectors in India. That's what this decision reflects," he said.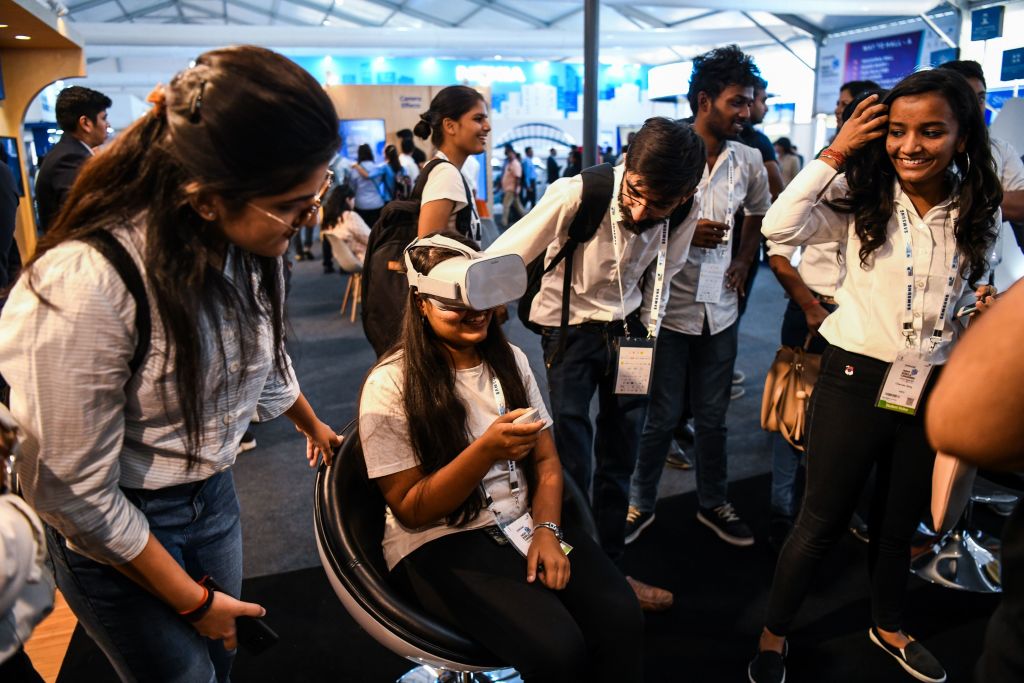 How 'Network Economics' Works
Data, information, and knowledge are going to drive everything in the future world, and everything will get smarter. Success and failure in these products, such as mobile phones and personal computers, are governed by something called "network economics," in that such devices and services associated with them have value only when they're connected, Chandrashekhar said.
The smarter technology "involves intelligent sensors, devices, and platforms, and data collection, data processing, data mining, deep learning, AI, and the movement of data, information and knowledge throughout the world (land, sea, air, underwater, space, maybe even the moon and planets)—things, people, services, manufacturing, almost everybody and everything will be connected to the internet," he said.
The channels through which this data and information are transferred and exchanged are a critical element of this infrastructure, Chandrashekhar said.
"5G is the latest technology to increase the capabilities and capacities for wireless transfer of data, especially between mobile devices to people and things having this capability. It generally provides last-mile connectivity to users and things," he said.
In network economics, the more connections the devices have, the greater their value, however, this value doesn't increase linearly but exponentially with the increase in the number of nodes.
"So a network of 100 nodes will be significantly more valuable than a 50-node network. What this means is that companies that establish an initial large presence with a product that has network attributes have a significant economic advantage," Chandrashekhar said.
"After the initial forays of companies in 1G, this understanding has led to companies getting together to create a common standard which is then used by all of them to build their own products. But since the platform is the same, all things that go into including software and peripherals become compatible—scale economies come into play depending on the number of nodes in the standard—they compete on the product side but cooperate on the platform side. So competing consortia of companies get together to develop these common standards—2G, 3G, and 4G all saw these," he said.
Every new generation has a fresh battle of standards, and the 5G is the latest—it's expected to transform India's industrial sectors with an estimated contribution of $450 billion from 2023 to 2040, according to a report (pdf) by Global System for Mobile Communication Association (GSMA).
"I think given the way China has gone about dealing with India, it is good to give them the brush-off," Chandrashekhar said.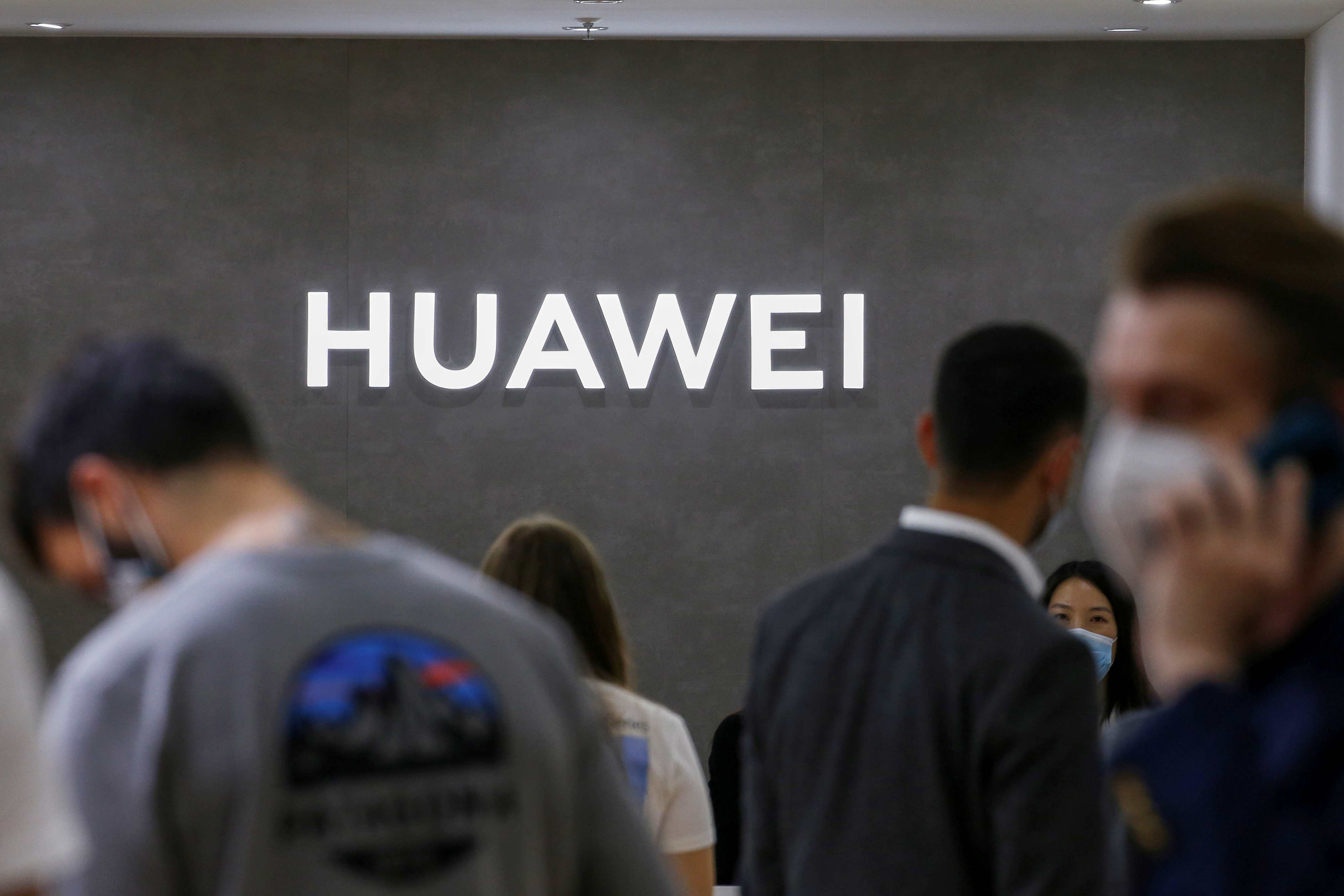 Strategic Implications of 5G in India
5G is a key aspect of economic development, "infrastructure, manufacturing, services, agriculture," with both civilian and strategic significance.
"Disrupting it is one way of seriously affecting everyday life. Both the hardware and software and the network itself as well as each node is vulnerable. Many strategists think that there are backdoor entries through the hardware and software that can introduce viruses or other malware into networks that could damage critical parts of the national economy," Chandrashekhar said.
Last year, while the debate was still on in India about the inclusion of Huawei and ZTE in the Indian telecommunications network, fears were high particularly about potential threats to the Indian defense sector.
"5G will bring enormous benefits to the Indian armed services over the next decade at least. It is widely regarded to be state-of-the-art technology, which will have a bearing on military operations," Kartik Bommakanti, a fellow with the Strategic Studies Program of the ORF, wrote in an analysis late last year.
"The government has identified these companies as likely to install 'trap door' or 'back door' technologies that could enable Chinese spy agencies to conduct espionage. These technologies, if installed by Huawei or ZTE, will in all likelihood jeopardize India's national security," Bommakanti said.
Pant says it's for these reasons that India would prefer to work with like-minded countries when it comes to strategic technologies.
Chandrashekhar noted that India doesn't have indigenous 5G capability, and that makes the country vulnerable. He said India should create companies that can compete with the "Nokias, Ericssons, or Siemens of the world," and there should be "proactive support" for that.