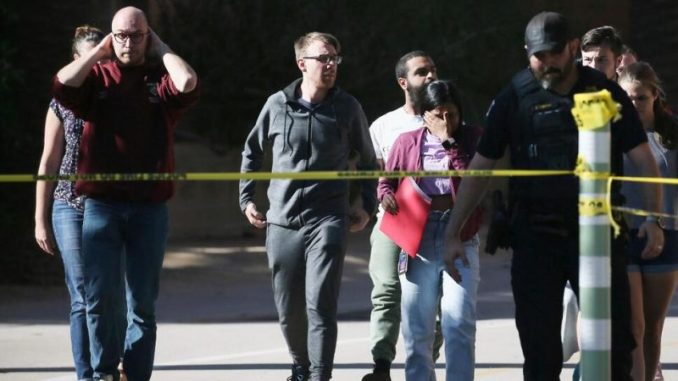 OAN Newsroom
UPDATED 4:55 PM PT – Thursday, October 6, 2022
College Professor, Dr. Thomas Meixner has been shot and killed by a former University of Arizona student.
Murad Dervish shot Meixner, the head of the University's Department of Hydrology and Atmospheric Sciences, on Wednesday. It has been reported that a fellow instructor recognized Dervish when he entered the John W. Harshbarger Building, as he was banned from the premises. The police were contacted to escort him out, but the shooting occurred before the officers arrived.
Dervish fired multiple bullets before one struck Professor Meixner. Meixner was still alive when authorities came to the scene, however he was later pronounced dead at the Banner-University Medical Center.
News of an active shooter quickly circled the campus. In a message via school alerts, the college stated, "The university has canceled all in-person classes on the Tucson campus for the remainder of the day and is asking all non-essential faculty, staff and students to leave the Tucson campus or go to their dorms."
The school was put on lockdown for over an hour before the assailant was finally taken into custody. Dervish was arrested more than 100 miles away from the campus just outside of Gila Bend by the Arizona Department of Public Safety.
During a media briefing about the incident, University of Arizona Police Chief Paula Balafas announced that at this time it is not clear whether there was any relationship between the Meixner and Dervish. It is also not yet known what the motive for the shooting was.