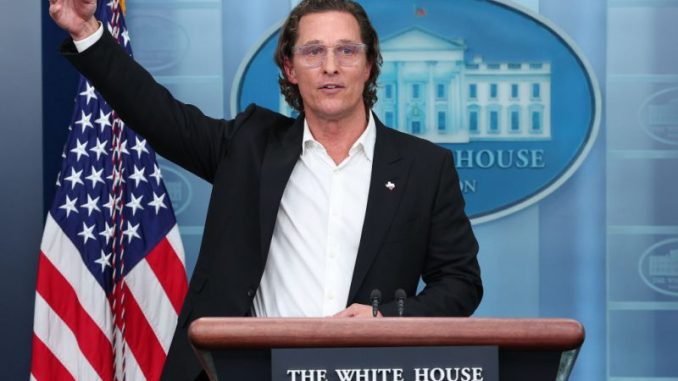 OAN Newsroom
UPDATED 4:08 PM PT –Thursday, September 22, 2022
Actor Matthew McConaughey said that he would be arrogant not to consider running for president. During a recent Dream-Force Convention in San Francisco, McConaughey announced that he would consider a White House bid in the future.
The 52-year-old actor once reportedly considered a bid for Texas governor. Earlier this year, the Uvalde native made headlines for pushing gun control at the White House.
"We heard from we're from so many people alright. Families of the deceased, mothers, fathers, sisters, brothers, Texas Rangers, hunters, border patrol, and responsible gun owners who won't give up their Second Amendment right to bear arms- and you know what they all said?" he asked. "'We want secure and safe schools and we want gun laws that won't make it so easy for the bad guys to get these damn guns.'"
McConaughey is a known supporter of gun control measures. He's a fan of raising the minimum age to purchase so-called assault weapons and a supporter of red flag laws.