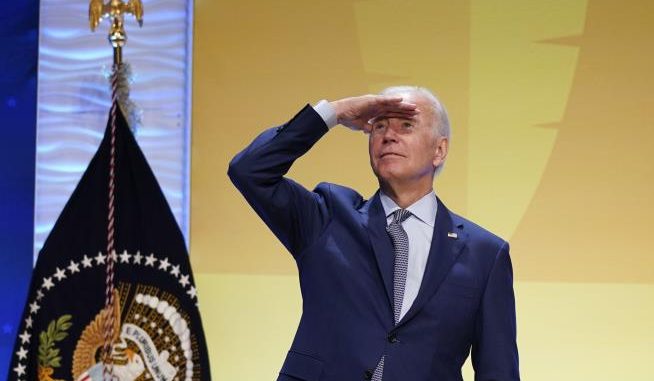 OAN Newsroom
UPDATED 2:52 PM PT – Thursday September 29, 2022
Chaos has erupted in the Biden administration after his latest gaffe during a White House Conference on Hunger, Nutrition, and Health.
On Wednesday, Biden called out to Representative Jackie Walorski. Unfortunately, Walorski passed away last month in a tragic car accident. The White House had previously delivered remarks mourning her death.
Meanwhile, during a White House press briefing, Press Secretary Karine Jean-Pierre attempted to explain Biden's gaffe.
According to Jean-Pierre, the reason for his attempt to call out to Walorski was because she was 'on his mind at the time'. A reporter who attended the event confirmed that organizers played a tribute video dedicated to the late congress-woman before Biden's remarks.
This latest blunder resulted in a swift response from the GOP, with some even taking to Twitter to voice their opinion.
In the meantime, a recent business insider poll suggested that a majority of Americans believe that Biden is too old to run for re-election.