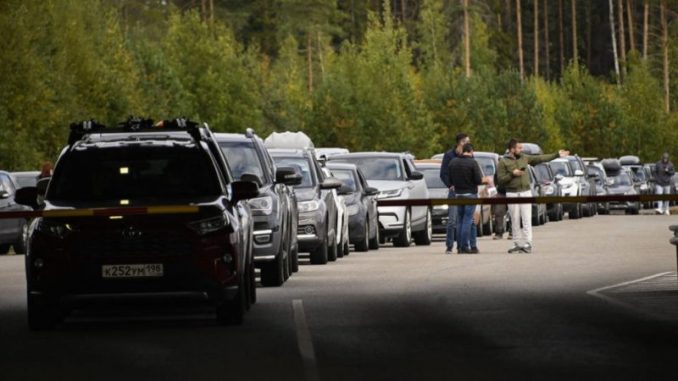 OAN Newsroom
UPDATED 4:50 PM PT – Thursday September 29, 2022
Finland is set to halt Russian tourists from entering the country. At a press conference, Pekka Haavisto, the country's Foreign Minister, announced that the country will be closing their borders on Thursday at midnight.
"The aim of the resolution is to halt Russian tourism into Finland and transit through Finland to other Schengen countries," Haavisto said. "In the resolution, the government notes that the entry of Russian citizens in tourist purposes into Finland endangers Finland's international relations."
Russians are still able to enter Finland for family reasons, work reasons or to study.
The closure will shut off the last remaining direct land route to the European Union. The route is important for thousands of Russians who are seeking to avoid conscription into the war with Ukraine. This closure comes as a result of Russia's "partial" mobilization of 300,000 men. The recent mobilization was the first since World War II.
During the weekend, nearly 17,000 Russians crossed the border into Finland. It was an almost 80% increase compared to the week before. Russian citizens have protested the mobilization.
The Finnish government said the move will lead to a significant drop in cross-border traffic. The government has been wary of being viewed only as a transit nation into western Europe's passport-free Schengen zone.