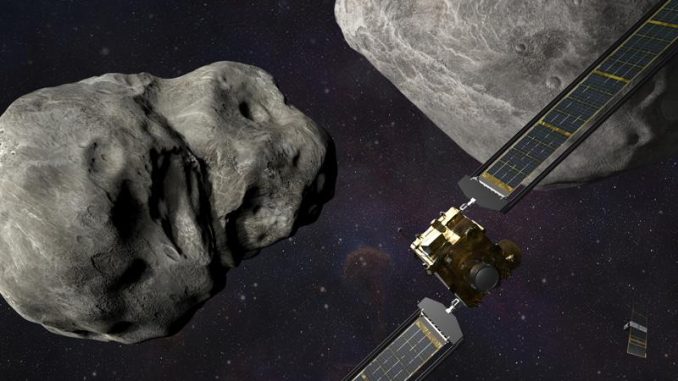 OAN Newsroom
UPDATED 10:13 AM PT –Friday, September 23, 2022
NASA prepares to test a new planetary defense system. The system is designed to fend off asteroids that might hit earth.
On Thursday, NASA representatives held a press conference to explain DART. DART stands for Double Asteroid Redirection Test. The organization also answered questions about the project. The DART test will collide a small satellite with an asteroid with the hopes of redirecting its orbit around a larger asteroid. Tom Statler, a NASA scientist working on the DART program, spoke about the new planetary defense system and the tests it will undergo.
"The first test is the test of our ability to build an autonomously guided spacecraft that will actually achieve the kinetic impact on the asteroid," he said. "The second test is the test of how the actual asteroid responds to the kinetic impact, because at the end of the day, the real question is how effectively did we move the asteroid? And can this technique of kinetic impact be used in the future if we ever needed to? "
The satellite was originally launched in November of last year. It is expected to collide with its target on Monday evening.