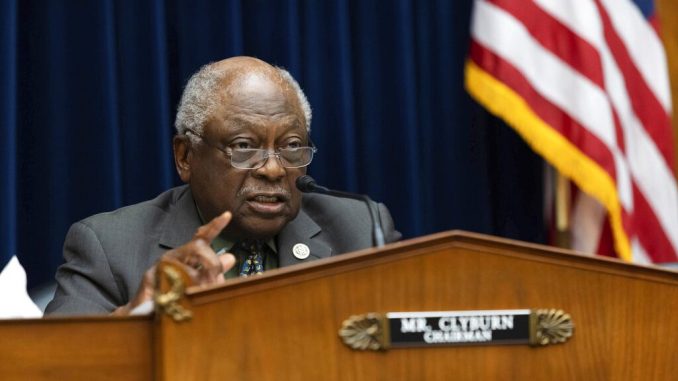 OAN NEWSROOM
UPDATED 5:30 PM PT – Monday, June 20 2022
A top House Democrat is already making contingency plans for if President Joe Biden decides not to run in 2024 elections. Speaking on CNN on Monday, House Democrat Whip James Clyburn (D-S.C.) said his number one choice to replace Biden on the Democrat ticket would be his Border Czar Kamala Harris. He went on to backpedal his position and claimed "a Biden presidency is what America needs right now."
"You know, there's no question in my mind that Joe Biden is doing exactly what needs to be done for this great country of ours," Clyburn replied. "We all know that our Democracy is teetering on edge. We need a Joe Biden to get us through this rough patch and I think he's doing great with that. We know that his forecast includes Vice President Harris. I support her. I'm just saying that if he chooses not to run again, first on my list after him would be Kamala Harris."
This comes amid reports that Democrats are increasingly skeptical of a possible Biden run in 2024, as he has vowed to run again. Democrats are also expected to lose in this year's midterms. American's have began  to decry Biden's handling of the economy, foreign policy and the social issues facing of America.
"I think a lot depends upon what the issues are after the midterm elections," he explained. "What kind of impact his policies will have on the outcome of that election and I think that he will make a decision based upon that. I think that Democratic voters will be doing that as well. Everybody knows that none of us are getting any younger. We all tend to adjust our activities based upon what time it is at any given juncture. He'll do the same."
However, Clyburn did admit that Biden is at an advanced age and he may not be up for a second term.