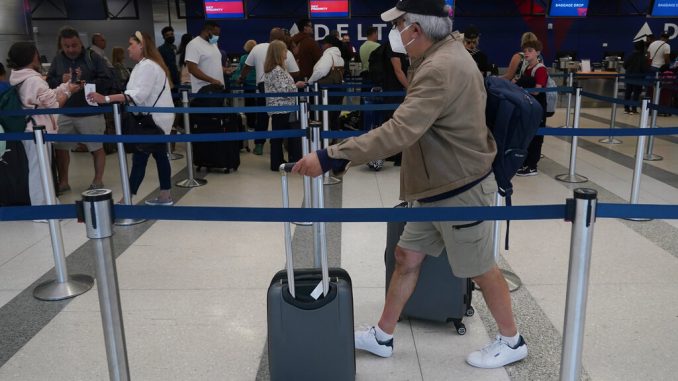 OAN NEWSROOM
UPDATED 7:23 PM PT – Monday, June 20 2022
Staffing issues forced American Airlines to cut service to three US cities. Beginning September 7, American will no longer offer service to Toledo, Ohio, Ithaca, New York and Islip, New York. This due to pilot shortages.
"In response to the regional pilot shortage affecting the airline industry, American Airlines has made the difficult decision to end service," American Airlines spokeswoman Andrea Koos said in a statement. "We're extremely grateful for the care and service our team members provided to our customers in Islip, Ithaca and Toledo and are working closely with them during this time."
The decision came on the heels of thousands of flight cancellations and delays in recent months. More and more people are traveling for the first time since the pandemic, putting a strain on the industry. The airline also said they are making changes to eight other routes, which they claim will better match the current demand environment.
"The new PSA agreements will not only help PSA hire and retain quality pilots, but will set the standard for other regional carriers to follow suit," John Ebbert, chair of the ALPA's PSA pilot group stated.
Multiple airlines have begun to cut flights from their daily schedule. Delta Airlines cut 100 flights between July 1 and August 7. Southwest Airlines cut 20,00 flights.
Large numbers of Americans are taking trips for the first time since the start of the pandemic. This has caused travel demand to surge. The Transportation Security Administration said it screened about 2.44 million people at airports on Friday, a total greater than any other day since November 28, 2021.
Airline executives are also struggling to keep up with rising fuel costs,  which has left them little choice but to increase fares.