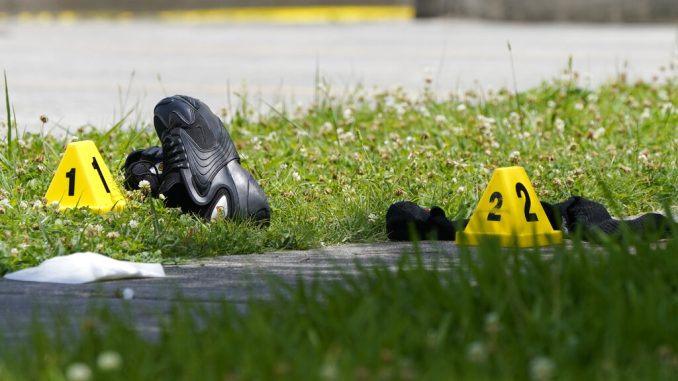 OAN NEWSROOM
UPDATED 10:59 AM PT – Wednesday, June 1, 2022
On Tuesday, a graduation gathering in New Orleans ended in tragedy. Gunfire erupted just after Morris Jeff High School's ceremony, which was held on the campus of Xavier University. The shooting left one person dead and two others injured. Authorities said gunfire erupted after a fight broke out between two females in the parking lot.
"We just heard gunshots," said recent graduate Raynell Robinson. "They were fighting. My cousin said "they're fighting over there, let's go." Then I heard gunshots."
Two male victims sustained non-life threatening injuries. Officials identified the deceased victim as 80-year-old Augustine Greenwood, a grandmother who had just watched her youngest grandson graduate.
"Please people stop the violence!," Greenwood's daughter shared. "A message to the young ladies that started all of this. Today you took my world away from me and my family. All you had to do was walk away. It was graduation for my son. My mom was so happy to see her youngest grandchild graduate. You have ruined my son and families world, all you had to do was walk away."
This is heartbreaking!

An 80-year-old was killed Tuesday afternoon in New Orleans when someone started shooting outside a high school graduation being held at Xavier University. pic.twitter.com/gXg5lPJLhG

— Jonah Gilmore (@JonahMGilmore) May 31, 2022
According to investigators, two or three people have been detained for questioning. They have asked anyone with information pertaining to the shooting to immediately contact the New Orleans Police Department or Crime Stoppers.