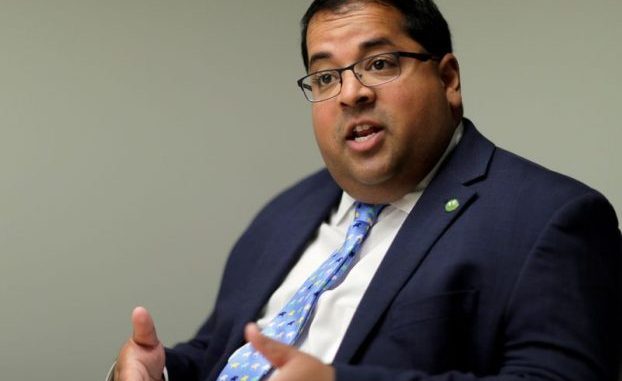 OAN Newsroom
UPDATED 8:01 AM PT – Monday, November 9, 2020
President Trump is making some changes among high-level White House officials, starting with the Federal Energy Regulatory Commission.
Last week, the Trump administration removed Neil Chatterjee as chairman of the FERC. As a result, the President went on to name commissioner James Danly as his replacement.
To say I'm proud of what we've achieved would be an understatement: from PURPA reform to clearing @FERC backlog. From #battery storage to #Order2222. From #LNG approvals to #carbon pricing. Not to mention facing #COVID19. We've tackled the biggest #energy issues of our time

— Neil Chatterjee (@FERChatterjee) November 6, 2020
Danly will go on to oversee interstate transmission of electricity and regulate the commission's energy infrastructure projects.
Earlier this year, he was nominated by President Trump to serve as commissioner for the agency before being confirmed by the Senate in March. During floor remarks, ranking Senate members offered their support for Danly and praised his qualifications.
It remains unclear why the President moved to demote Chatterjee, but reports speculate opposition to coal and fossil fuels as well as a push for recognition of so-called climate change.
Meanwhile, Chatterjee will remain on the commission until his term ends in June of 2021.