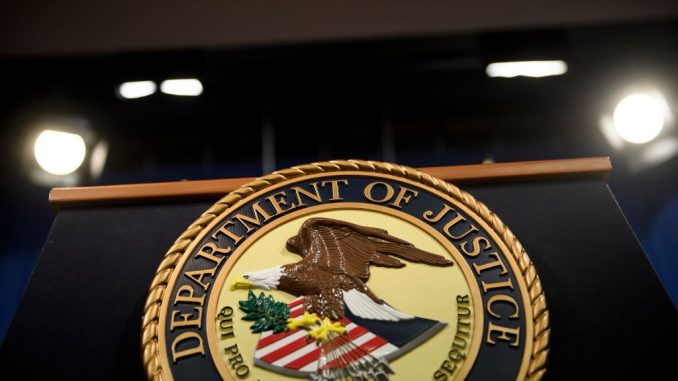 OAN NEWSROOM
UPDATED 7:14 AM PT – Friday, May 13, 2022
British-based newspaper The Guardian claimed the Department of Justice was spying on its reporter over suspected "media leaks." On Thursday, the publication said the DOJ issued secret subpoenas to access the phone records of reporter Stephanie Kirchgaessner.
The subpoenas reportedly came as part of a probe by Inspector General Michael Horowitz into suspected leaks to the media. In a tweet on Thursday, Kirchgaessner criticized the DOJ saying her reporting was not a critical matter of national security.
So was it a critical matter of national security the DOJ was investigating? No. It was a series of stories that exposed the hidden actions of people who helped carry out the child separation policy. Rod Rosenstein (who had left) and Iris Lan, who was nominated to be a judge.

— Stephanie Kirchgaessner (@skirchy) May 12, 2022
The Guardian said the DOJ spying was not justified. Meanwhile, Project Veritas has been discussing what it announced is a leaked FBI document in which an agent accuses the bureau of a political bias. One America's Alex Yphantides has more.