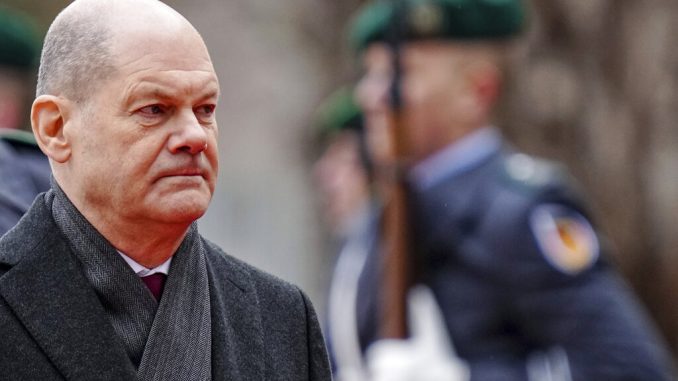 OAN Newsroom
UPDATED 9:39 AM PT – Tuesday, February 22, 2022
German Chancellor Olaf Scholz said he's halting certification of the Nord Stream 2 pipeline. He announced the development Tuesday while citing Russian escalation in Ukraine. Specifically, Scholz said he would not accept the recognition of the two self-proclaimed pro-Russian separatist areas in the Donbas region in Eastern Ukraine.
"I have asked the German economy ministry today to withdraw the report on the analysis of energy supply guarantees from (German regulator) Bundesnetzagentur," stated the Chancellor. "It sounds technical, but it's the required procedure so that there can be no certification of the pipeline now. Without this certification, Nord Stream 2 can't become operational."
The $11 billion pipeline bringing natural gas from Russia to Germany has been a hotly contested issue in Washington. Lawmakers on Capitol Hill previously urged Joe Biden to reconsider his decision to waive some sanctions related to the Nord Stream 2 pipeline, but to no avail.
Remember when Democrats blocked legislation to slap sanctions on businesses tied to the Nord Stream 2 pipeline?

Now they want you to believe they're "tough" on Russia.

What a joke.

— House Judiciary GOP (@JudiciaryGOP) February 22, 2022
Meanwhile, Scholz said Germany is "reassessing" the pipeline's certification.