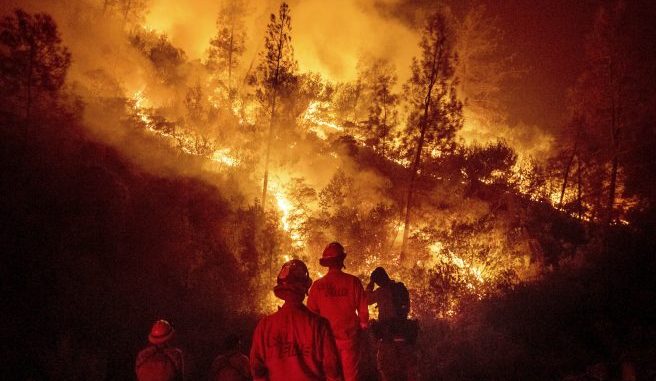 OAN Newsroom
UPDATED 10:55 AM PT — Thursday, May 14, 2020
California Gov. Gavin Newsom (D) is ramping up efforts to tackle the state's upcoming wildfire season despite the high cost of containing the coronavirus outbreak.
During a press briefing Wednesday, the Democrat governor promised to increase funding for first responders by $170 million. He said the money would help sustain recent changes to protocol for fighting fires and handling evacuations.
"It's a tired cliché, but you've got to walk and chew gum at the same time…we're focused on coronavirus mitigation…trying to do our best to suppress the spread," said Newsom. "At the same time, we've got to mitigate and suppress these fires as we move into wildfire season."
LIVE NOW: Governor @GavinNewsom provides an update on the state's wildfire preparedness amid #COVID19. https://t.co/EYWZc5YNC6

— Office of the Governor of California (@CAgovernor) May 13, 2020
So far, the state has experienced 60 percent more fires than last year. Gov. Newsom is expected to announce the official state budget on Thursday.