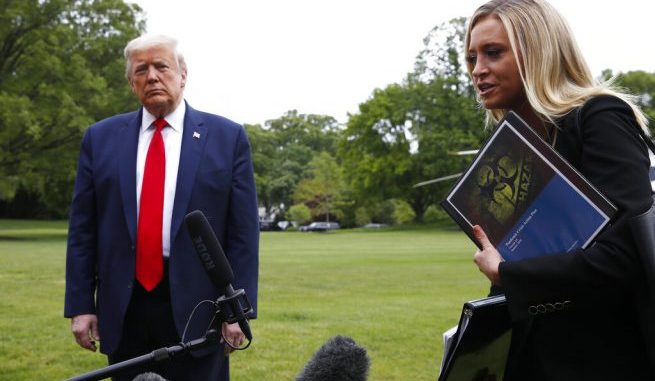 OAN Newsroom
UPDATED 11:13 AM PT — Thursday, May 14, 2020
White House Press Secretary Kayleigh McEnany recently pointed out that Dr. Anthony Fauci is one of many health advisers President Trump is listening to amid the coronavirus outbreak.
During an interview Thursday, she discussed the president's points of difference with the National Institute of Allergy and Infectious Diseases director on what precautions to take in reopening the economy.
McEnany said the president wants to reopen schools as part of getting the country up and running. She also noted that the move is important for working parents.
Earlier this week, Dr. Fauci suggested some schools remain closed in the fall. McEnany said the president has confidence in Dr. Fauci, however, he's only one adviser of many others.
"He takes into consultation the advice of Dr. Fauci… and all of these experts, and makes the best decision based on the data presented to him. There's a lot of voices. As Dr. Fauci noted, he is one among many." — @PressSec Kayleigh McEnany on POTUS' confidence in Dr. Fauci pic.twitter.com/HBhQQ0AF03

— CBS This Morning (@CBSThisMorning) May 14, 2020
On Wednesday, President Trump said he was surprised by Dr. Fauci's stance on reopening schools. The president noted that Dr. Fauci "wants to play all sides of the equation."