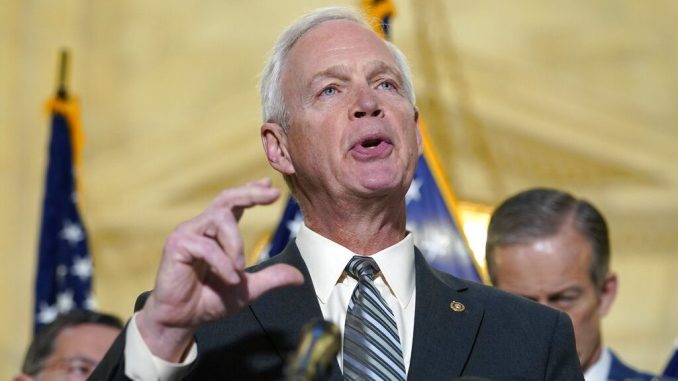 OAN Newsroom
UPDATED 9:44 AM PT – Monday, January 24, 2022
Sen. Ron Johnson (R-Wis.) is speaking up in defense of the filibuster rule amid Democrats' attempt to jam election reform through Congress. In an interview Sunday, he said the those on the left are willing to destroy the Senate to get their way on changing election laws to their liking.
Tonight I voted against Senate Democrats' radical attempt to destroy Senate filibuster rules.

My full statement: pic.twitter.com/khqOPzdlgD

— Senator Ron Johnson (@SenRonJohnson) January 20, 2022
The Wisconsin senator stressed Democrats do not have a mandate to fundamentally change our country in a 50-50 Senate. Last week, Democrat election reform bills failed on the Senate floor. Johnson pointed out Americans are not looking for an election reform, which would turn America into a one-party state.
"It's important to slow down debate, to not allow partisanship bills to get just get rammed through the Senate to change society significantly, he stated. "I know Democrats want to fundamentally transform America, but I don't think most people do. Do you like, much less do you even love something that you want to fundamentally transform? I don't think you do."
Johnson went on to say nobody is suppressing the vote in today's America contrary to Democrat claims, while election integrity is a pressing issue.
"Americans by and large love this country," the senator continued. "We understand, they understand what made it great. It's individuals, it's freedom."