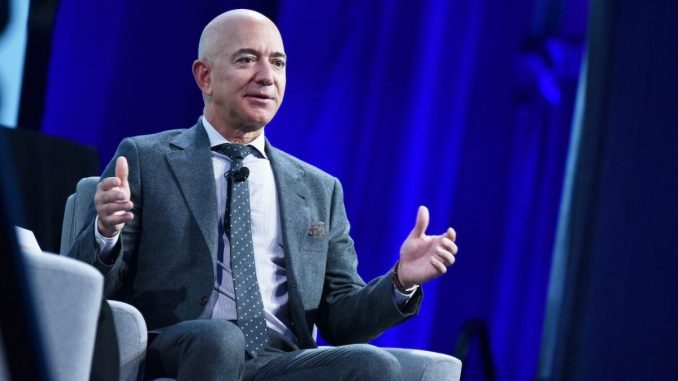 Amazon founder Jeff Bezos on Wednesday led his last shareholder meeting as CEO, announcing the date on which he'll pass the reins to his replacement while highlighting challenges going forward and pushing back against claims that Amazon has become too big and powerful.
Bezos, the second-richest person in the world after French luxury fashion magnate Bernard Arnault, said that Amazon executive Andy Jassy will take over as CEO on July 5. The date was chosen for the "sentimental" reason that it marks 27 years to the day when Bezos founded the e-commerce giant, he said. After stepping down, Bezos will become executive chairman at Amazon, a role that will involve a focus on new products and initiatives.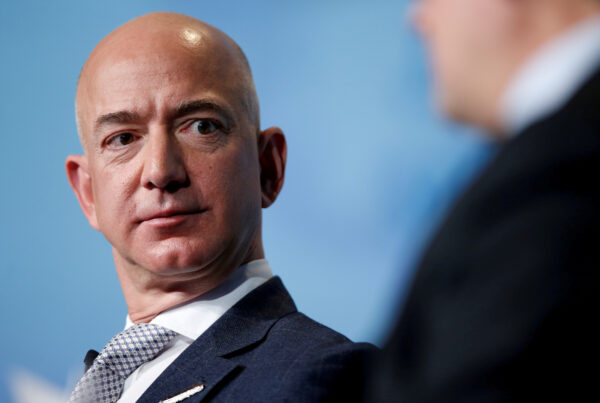 The meeting, held virtually, came just hours after Amazon announced it had sealed a deal to snap up Metro Goldwyn Mayer (MGM) for $8.45 billion, with the acquisition being Amazon's second-biggest ever and its boldest foray yet into the entertainment industry.
With the acquisition, Amazon hopes to leverage MGM's catalog of some 4,000 films and 17,000 TV shows—including such iconic titles as "Robocop," "Rocky," and the James Bond movies—to help bolster Amazon Studios in its streaming war with competitors like Disney+, Hulu, and Netflix.
Asked to comment on the acquisition at the shareholder meeting, Bezos said MGM has a "vast deep catalog of much beloved intellectual property" that Amazon Studios and MGM plan to "reimagine and develop" for the 21st century, according to CNBC.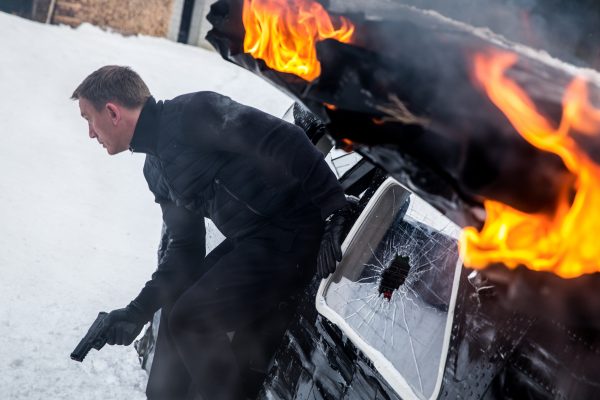 He also said Amazon is looking to make other big investments as it seeks to grow and out-compete rivals.
"None of these ideas are guaranteed to work," Bezos cautioned, CNBC reported. "All of them are gigantic investments and they're all risks … The only way to get above-average returns is to take risks and many won't pay off," he added.
"Our whole history as a company is about taking risks, many of which have failed and many of which will fail, but we'll continue to take big risks," he said.
A day prior to the meeting, the District of Columbia filed an antitrust lawsuit against Amazon, accusing it of using its market power to harm consumers.
"Amazon has used its dominant position in the online retail market to win at all costs," said District of Columbia Attorney General Karl Racine, a Democrat, in a statement. "It maximizes its profits at the expense of third-party sellers and consumers, while harming competition, stifling innovation, and illegally tilting the playing field in its favor," he added.
Asked to respond to criticism that Amazon has become too big and powerful, Bezos insisted his company continues to face stiff competition in all its markets, including in cloud computing and retail.
"Consumers can shop at dozens of large national retailers, hundreds of regional retailers, hundreds of thousands of small retailers both online and in store," Bezos said, according to CNBC. "It's a very healthy industry and far from a winner-take-all situation and we are still a small fraction of retail."
Asked to comment on the D.C. lawsuit, an Amazon spokesperson told The Epoch Times that, "The D.C. attorney general has it exactly backwards—sellers set their own prices for the products they offer in our store."
"Amazon takes pride in the fact that we offer low prices across the broadest selection, and like any store, we reserve the right not to highlight offers to customers that are not priced competitively. The relief the AG seeks would force Amazon to feature higher prices to customers, oddly going against core objectives of antitrust law," the spokesperson said.
It comes as Republicans have grown increasingly vocal about wanting to curtail the power of Big Tech companies like Amazon and Google, blaming them for abusing their dominant market positions and of using their influence to stifle conservative voices.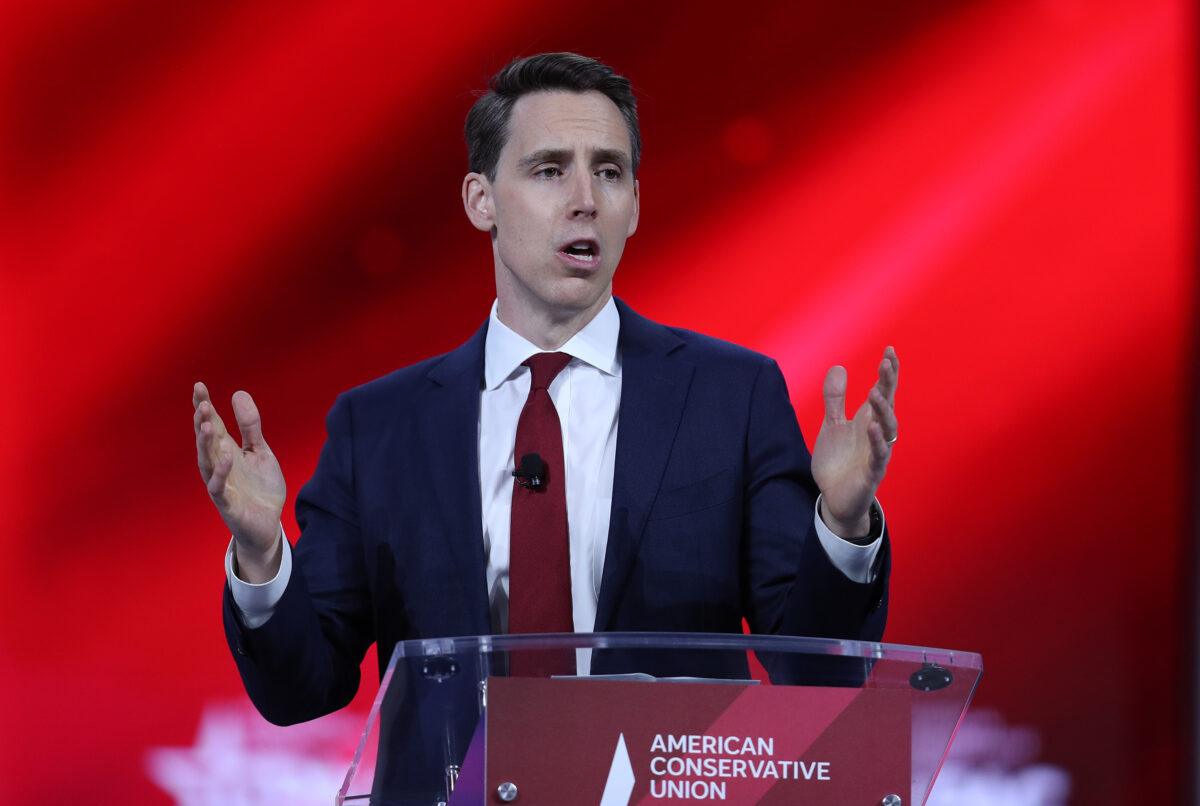 Sen. Josh Hawley (R-Mo.) in April introduced an antitrust bill that would ban Amazon and Google from running an online marketplace and selling goods on that marketplace at the same time.
"Big Tech companies like Google and Amazon have been coddled by Washington politicians for years," Hawley said in a statement. "This treatment has allowed them to amass colossal amounts of power that they use to censor political opinions that they don't agree with and shut out competitors who offer consumers an alternative to the status quo," Hawley added.
Amazon runs Amazon Web Services (AWS), which courted controversy earlier this year after de-platforming "free speech" social media website Parler while still hosting Parler competitor Twitter on AWS.
"It's past time to bust up Big Tech companies, restore competition, and give power back the American consumers," Hawley said.
In a blog post published last fall, Amazon criticized what it called "fringe notions on antitrust" laws, saying they would simultaneously "destroy small businesses and hurt consumers."
Certain "flawed regulatory ideas rely on the false narrative that Amazon's interests are not aligned with those of the thousands of small and medium-sized businesses thriving as sellers in our store," stated the blog post, which was written by "Amazon staff."
"The opposite is true: Amazon and sellers complement each other, and together we create a better customer experience than either could create alone," the company said.
Jack Phillips, Matthew Vadum, and The Associated Press contributed to this report.