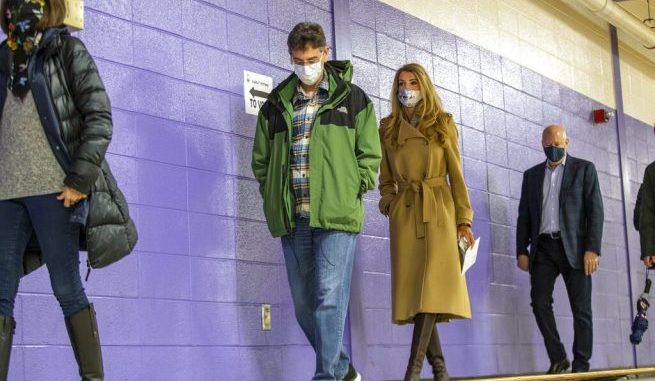 OAN Newsroom
UPDATED 11:56 AM PT – Thursday, December 17, 2020
The residents of Georgia are making sure their voices are heard with a surge in early voting for the state's Senate runoff elections. According to reports released Thursday, more than 715,000 Georgians have already cast their ballots for their preferred candidates.
This comes as Democrat challengers Jon Ossoff and Raphael Warnock attempt to unseat Republican Senators David Perdue and Kelly Loeffler.
Thank you Columbus! We need you to VOTE, Georgia, to Defend the Majority with @Perduesenate and @KLoeffler back in the Senate! 🇺🇸 pic.twitter.com/mBRRlWemz2

— Mike Pence (@Mike_Pence) December 17, 2020
The data represented a voter turnout that has already reached 38 percent of the total turnout in the last Senate runoff back in 2008. Some residents said they wanted to take advantage of the chance to influence which party will have control of the Senate moving forward.
"We're very proud of our state, very proud of our poll workers and I really am excited about things that can happen with our Senate," stated Georgia resident Carol Waddell. "Today is Dec.14, I'm early voting in person and I wanted to be here the very first day to take advantage of this opportunity."
According to an Emerson poll released on Wednesday, the Republican senators are both slightly leading with 51 percent against their Democrat challengers. In the meantime, the Democrat candidates both hold 48 percent of the votes. One percent of those surveyed said that they are still undecided.
The data also found that there is little cross over support, suggesting that one party will win both seats. With just weeks left until the January 5 elections, top officials from both parties are expected to continue campaigning for their candidates as whoever wins will determine the political majority in the Senate.