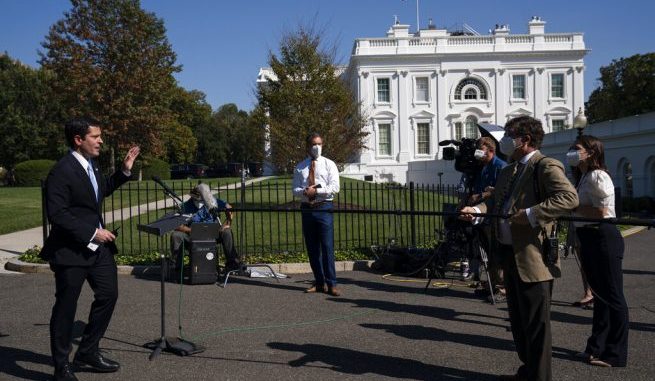 OAN Newsroom
UPDATED 5:40 PM PT – Wednesday, October 7, 2020
Trump administration officials have said it remains unclear how the coronavirus got into the White House prior to President Trump's diagnosis. On Tuesday, Deputy Press Secretary Brian Morgenstern reported contact tracing has yet to produce definitive results on who was the so-called "patient zero" that infected White House employees.
"The fact is, it could be any number of sources," he said. "So, it's sort of an unknowable question as to where it entered the environment."
Morgenstern explained all visitors are routinely tested, but noted some may have had a false negative before entering the premises.
"There could have been any number of guests who have been at the White House who maybe tested negative, but then later tested positive," he added.
According to the deputy press secretary, White House doctors are now focused on preventing a potential further spread of COVID rather than determining its origin.