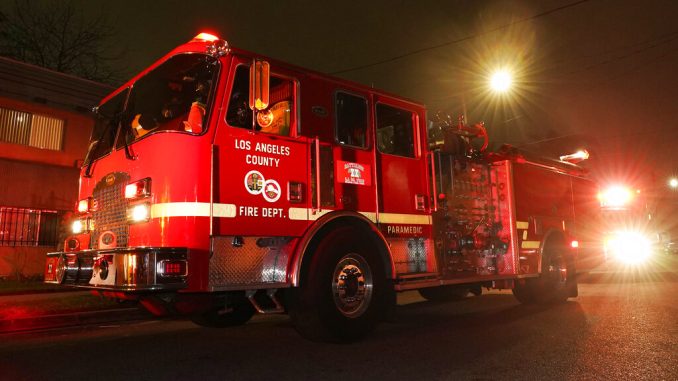 OAN Newsroom
UPDATED 7:59 AM PT – Thursday, January 20, 2022
The Los Angeles Fire Department (LAFD) may soon see their first female fire chief. Deputy Chief Kristin Crowley was nominated to be the first female to lead the department in its over 100-year history. The nomination was announced by L.A. Mayor Eric Garcetti on Tuesday.
"Chief Deputy Crowley is a leader with exceptional character," he stated. "That brilliance and that commitment propelled her rise through the ranks of LAFD over the last two decades. She served as a firefighter, a paramedic, an engineer, a fire inspector, captain one, captain two, battalion chief, assistant chief, deputy chief and acting fire marshal. That's quite a resume."
Today, L.A. makes history. @CD6Nury and I are honored to announce Chief Deputy and Fire Marshall Kristin Crowley as the next Chief of the @LAFD.

If confirmed, Chief Deputy Crowley will be the first woman to lead the department and she will lead with courage and distinction. pic.twitter.com/ln9kptnKaT

— MayorOfLA (@MayorOfLA) January 18, 2022
If Crowley is confirmed by the city council, she would be the 19th fire chief to lead the department. She has reportedly already made history as the department's first female fire marshal and has also had a long history with the organization.
"If confirmed as your new fire chief, I will be fully committed to leading and inspiring our tremendous department into an exciting future that is filled with new opportunities to grow, to innovate and to empower," said Crowley.
The news of the nomination comes as current Fire Chief Ralph Terrazas announced his plans to retire soon after nearly 40-years of service to the LAFD.
Meanwhile, union leaders for the city's firefighters reportedly say morale is low while the department is also being criticized for allegedly having a culture of harassment, bullying and discrimination. However, during her speech, Crowley said she hopes to create a safe place for firefighters.
"As a fire chief, I vow to create and support a culture that truly values diversity, inclusion and equity within the entire organization," she stated. "To the sworn civilian members of the LAFD, my message to you is this: you are the heart and soul of our organization, and I stand by you and with you."