Australian farmers may soon be able to export meat tariff-free into the United Kingdom as part of a free-trade agreement.
Australian Trade Minister Dan Tehan and British Trade Secretary Liz Truss are keen for the deal to go ahead, with both sides saying their farmers would benefit. It would mark one of the UK's first major trade deals since Brexit.
However, sentiments on the agreement are divided in the British parliament, with some arguing that it would devastate the local UK meat industry.
"If reports of this Tory [Conservative Party] deal were true, farmers would lose their livelihoods, rural businesses will collapse, and ultimately families will be driven off the land," MP Ian Blackford said in parliament. "This deal would be the final nail in the coffin for many Scottish crofters and farmers."
Prime Minister Boris Johnson responded, saying Blackford underestimated the Scottish farmer's ability to "do great things" under free trade deals.
"Why does he not believe in what the people of Scotland can do? Why is he so frightened of free trade," Johnson said. "I think it is a massive opportunity for Scotland and for the whole of the UK, and he should seize it and be proud of it."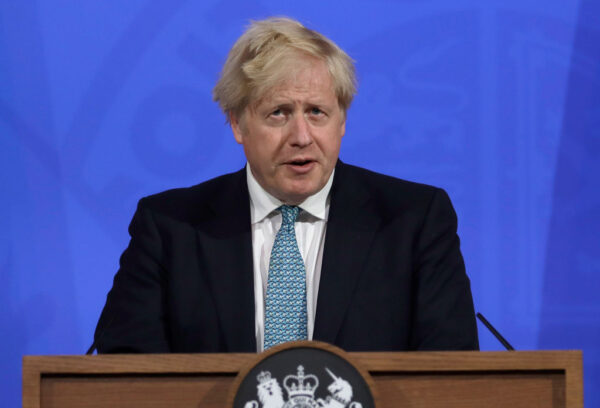 The UK National Farmers Union (NFU) have been extremely critical of the deal, expressing concerns that UK farmers would struggle to compete against countries that do not have as high animal welfare and environmental standards.
"These deals should showcase our credentials as a global leader in animal welfare standards, environmental protection, and taking action to tackle climate change," NFU President Minette Batters said.
The Australian National Farmers Federation (NFF) assured their UK counterparts that any increase in Australian meat exports would be dependent on UK demand.
"The volume of Australian red meat to the UK in the context of the UK's total red meat imports and Australia's total exports is very, very small," NFF President Fiona Simson said.
In 2020, Australia exported 1567 tonnes of beef to the UK, which imported 314,000 tonnes of beef in total—0.005 percent. For lamb, 14 percent of the total UK imported lamb was from Australia.
The NFU has since softened on their stance after hearing from the Australian High Commissioner George Brandis that there would be "no possibility" of beef or lamb flooding the market.
"In the event that the Australian government's projections are right and there is no harm to UK farmers, then any agreed liberalisation can continue," NFU said. "The NFU supports the conclusion of an FTA between Australia and the UK, so long as appropriate safeguards are included that balance liberalisation with protecting UK farmers' livelihoods."