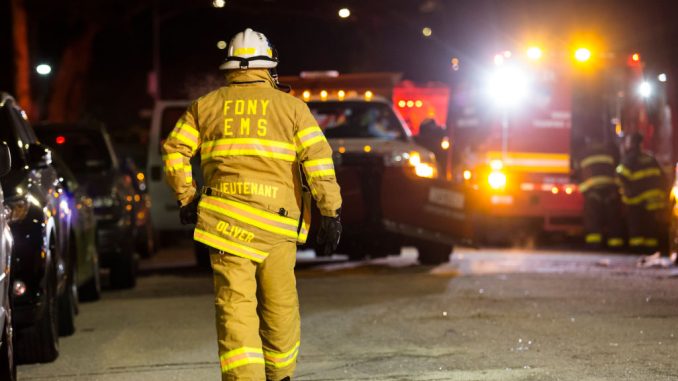 OAN Newsroom
UPDATED 10:54 AM PT – Wednesday, January 12, 2022
Survivors of a deadly Bronx fire filed a $1 billion lawsuit. On Tuesday, a couple sued both the city of New York and the building's owners for damages after their high-rise apartment complex went up into flames.
The plaintiffs have accused the landlord and management of being aware of defective conditions while failing to properly maintain the building. the lawsuit alleges the building did not have functioning smoke detectors, a sprinkler system yet management ensured electric lines were in good condition.
On Sunday, January 9, FDNY members operated on scene of a 5-alarm fire at 333 East 181 Street in the Bronx. The door to the fire apartment was left open. Be #FDNYSmart – CLOSE THE DOOR as you make your exit. See more tips at https://t.co/NpwdRdlElY. pic.twitter.com/8iCV6mcqUO

— FDNY (@FDNY) January 12, 2022
New York Attorney General Letitia James vowed to investigate at the vigil held Tuesday night for the victims and their families.
"There will be conversations with respect to investigations at a later point," she stated. "But tonight is the night that we heal, we heal the broken hearted. Those whose spirits have been crushed as a result of this fire, this horrific fire."
Nearly 30 people remain hospitalized for their injuries and officials are continuing to work to identify those lost in the blaze.