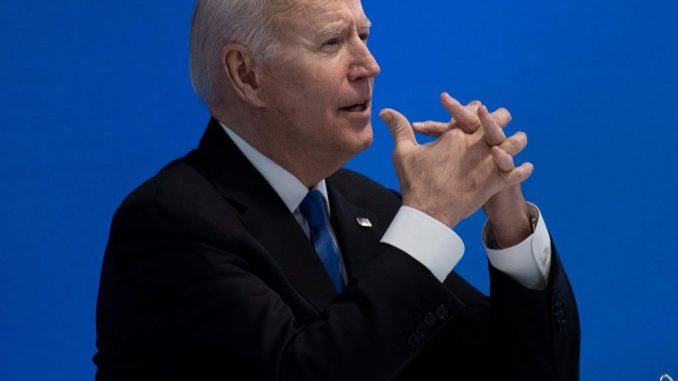 OAN Newsroom
UPDATED 2:17 PM PT – Wednesday, December 15, 2021
Americans' frustration with Joe Biden has intensified with the average of recent national polls placing his approval below 43 percent, according to Real Clear Politics. However, this didn't seem to phase Biden when he delivered remarks about the 2022 midterms at the Christmas party for the Democrat National Committee (DNC) on Tuesday.
He claimed the election isn't actually about the votes, but "who gets to count the vote."
"The struggle is no longer about who gets to vote or making it easier for eligible people to vote, it's about who gets to count the vote and whether your vote counts at all," he said.
Meanwhile, Biden flaunted his social spending plan, which could increase the deficit by nearly $5 trillion, according to the Congressional Budget Committee (CBO). Although, Biden stressed the inspiration behind the sweeping spending plan is simple.
"I'm worried about families and elderly grandparents, and what their lives are at stake, every one. Every one is a little harder. So, you know, so mom can walk out without worrying about falling," said the Democrat.
Biden is still at a 42% approval rating even with the #stimulus of the infrastructure bill, and a plan to build back better.

Find out why as we dig into data from our new poll with @NPR on this week's new episode of the Poll Hub podcast: https://t.co/FA43y4o9D0 pic.twitter.com/6pn52hILmR

— Marist Poll (@maristpoll) December 10, 2021
He also weighed in on issues gripping the nation like the tragic tornado in Kentucky, which killed at least 72 known victims, including 12 children. But instead of grieving, Biden pushed a partisan agenda at the expense of the victims. This comes one day after Biden admitted he's unsure if climate change caused the Kentucky tornado and instead pointed to natural weather cycles.
Biden's comments followed grim survey numbers surrounding his approval ratings. Director of Public Opinion for Marist College, Lee Miringoff, noted a growing number of Americans in his surveys indicate disapproval with Biden, with many saying he's become disconnected from his own politics and that they don't see him as this country's leader.