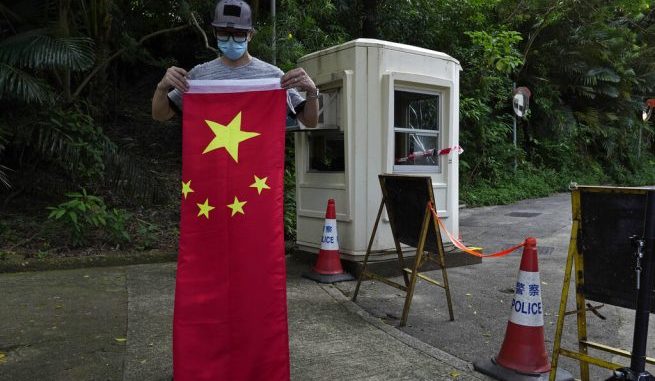 OAN Newsroom
UPDATED 10:59 AM PT – Monday, August 10, 2020
China is responding to Washington's recent moves against Chinese and Hong Kong officials by imposing sanctions on 11 U.S. citizens.
The Chinese Foreign Ministry announced the sanctions Monday. The move applies to multiple lawmakers as well as non-profit and rights group officials.
Some of those listed included Sen. Marco Rubio, Sen. Ted Cruz, Sen. Josh Hawley, Sen. Tom Cotton and Sen. Pat Toomey.  Each of those sanctioned have been vocal critics of the national security law imposed on Hong Kong back in June.
The move came after the U.S. imposed sanctions on 11 Hong Kong and Chinese officials Friday, including Chief Executive Carrie Lam and Hong Kong's former and current police chiefs.
President Trump signed an executive order authorizing the sanctions back in July after arguing that those affected are responsible for curtailing political freedoms in Hong Kong.
Chinese officials heavily opposed Washington's move as it bars Americans from doing business with those sanctioned.
"The relevant U.S. actions flagrantly meddle in Hong Kong matters, crudely interfere in China's internal affairs, seriously breach international law and the basic norms of international relations," stated Zhao Lijian, spokesman for the Chinese Foreign Ministry. "China is resolutely opposed to this and vehemently condemns this."
Chinese officials have not yet specified what the sanctions will entail. Meanwhile, many Hong Kong residents have reportedly fled the city and are looking for homes overseas.