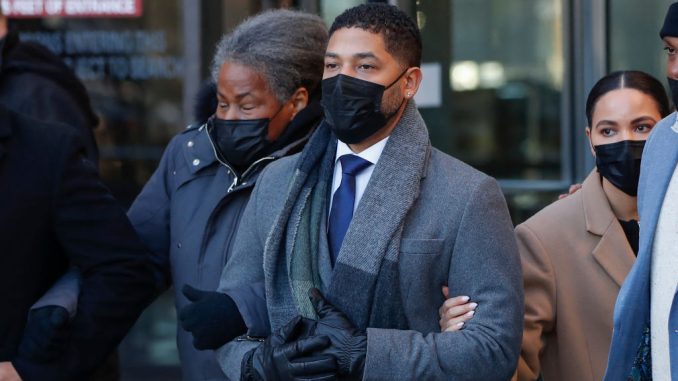 OAN Newsroom
UPDATED 5:17 PM PT – Thursday, December 9, 2021
A jury found former "Empire" actor Jussie Smollett guilty on five counts of felony disorderly conduct in connection with staging a fake hate crime attack on himself. He was found not guilty on a sixth count.
Jurors reached the verdict on Thursday after about nine hours of deliberations.
#BREAKING Jury finds Jussie Smollett guilty on 5 felony counts

— One America News (@OANN) December 9, 2021
This all stems from a 2019 false police report where he claimed he was a victim of a racist and homophobic attack by two men. During closing arguments this week, prosecutors reiterated inconsistencies in Smollett's story and outlined mountains of evidence showing he orchestrated the phony hate crime.
However, the 39-year-old continued to claim there was "no hoax" and accused the Nigerian brothers involved of being liars. Meanwhile, prosecutors argued Smollett carried out a "dry run" of the attack the day prior to the alleged 2019 occurrence.
He faces a maximum of three years in prison and a $25,000 fine for each count. The judge will decide his sentencing at a later date.