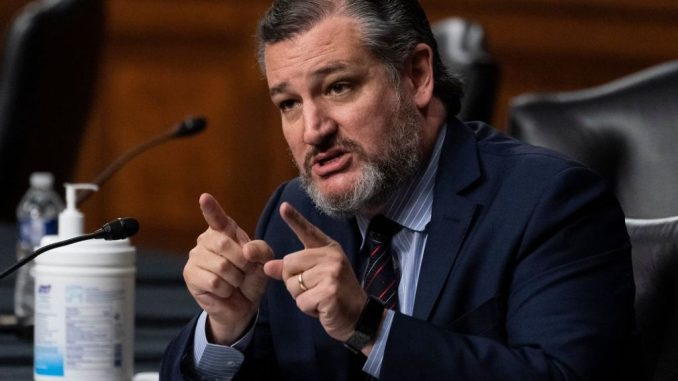 OAN Newsroom
UPDATED 2:35 PM PT – Thursday, December 9, 2021
Sen. Ted Cruz (R-Texas) said the Democrat Party is structurally aligned with the Chinese Communist Party.
The senator from Texas claimed the Democrat Party is funded by Big Tech and other corporate donors who have substantial economic interests in China. Those interests include China's cheap labor, its giant consumer market, as well as affordable manufacturing facilities used by U.S.-based companies.
Cruz said Democrats get their money from donors who in turn make most of their revenues in China. The senator added Big Tech and legacy media are covering up for China's wrongdoing at the expense of U.S. national interest.
"The Democratic Party today is structurally pro-China. They're major supporters. Big Business, Big Tech, Big Universities, are all in bed with China and that's why Biden and Kamala Harris are as well," stated Cruz.
Cruz stressed over the past 10 months, Joe Biden and Kamala Harris have shown time and again they are willing to capitulate to China on every occasion.