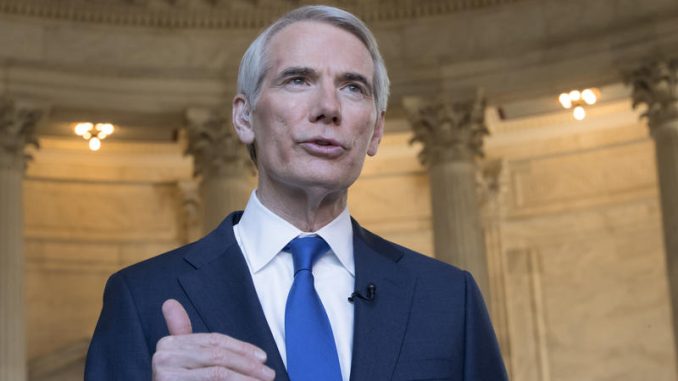 OAN Newsroom
UPDATED 7:58 AM PT – Thursday, December 9, 2021
Sen. Rob Portman (R-Ohio) is pushing the Biden administration to address the opioid crisis, which is killing Americans at a record high rate. During an interview Wednesday, the Republican stressed the importance of implementing a three-step plan to combat the crisis and, more importantly, to stop the flow of synthetic fentanyl into the U.S.
"We are in the midst of the worst drug and addiction epidemic in U.S. history," he noted on Twitter. "In order to successfully combat this crisis we must stop the influx of drugs coming over our border, bolster prevention efforts & strengthen treatment services.
Portman said the U.S. needs to work with China and Mexico in a much more aggressive manner to stop the flow of the illicit drug. The senator is confident the fatal substance is coming from China through the U.S. Postal Service.
"All we're asking them to do to do is to screen packages so that our law enforcement can at least stop some of this poison coming into our communities and raising the prices of the incredibly powerful, deadly drug on the streets of our communities, our cities," Portman explained.
"The opioid crisis is a direct result of President Biden's open borders. The border crisis has led to many other crises, but especially when we see this infusion of drugs coming across our southern border." – @SteveScalise pic.twitter.com/oOFx3dBOdJ

— House Republicans (@HouseGOP) December 8, 2021
For decades, the Ohio leader has been one of the most prominent senators to offer solutions towards combating the opioid crisis. Portman has vowed to prompt the White House from continuously pushing off the issue.