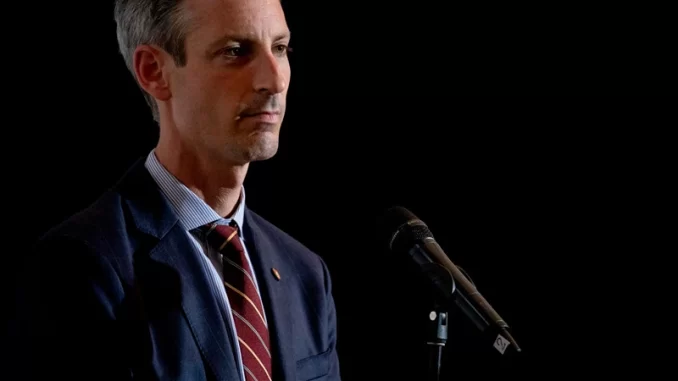 OAN Newsroom
UPDATED 2:14 PM PT – Tuesday, December 13, 2022
The U.S. State Department has strongly denounced Iran for hanging protesters in public.
On Monday , State Department spokesperson Ned Price spoke to reporters at a briefing about the mode of intimidation used by the Middle Eastern country to keep people from protesting.
"We denounce this draconian treatment in the strongest terms. These harsh sentences and now the first public execution…are meant to intimidate Iran's people. They're meant to suppress dissent," Price said.
Iran publicly hung a second prisoner on Monday. 23-year-old Majid Reza Rahnavard was given the death sentence after he allegedly fatally stabbed two members of a Paramilitary force a month ago.
Four days prior, 23-year-old Mohsen Shekari was hung 20 miles from the Capital on allegations that he blocked a road and stabbed a member of the Basij militia during a protest.
Activists and Human Rights groups have compared the trial of the two men to "lynching committees." There was no judicial due process and the lawyers assigned to them had barely tried defending them.
The public hangings come after months of protest within Iran. Tensions continue to escalate as the government's response turned deadlier.
The Iranian protests began in September and since, an estimate of 450 protesters have died, along with 14,000 being arrested.
At least 11 other protesters, most of whom are in their early 20s have also been sentenced to death.