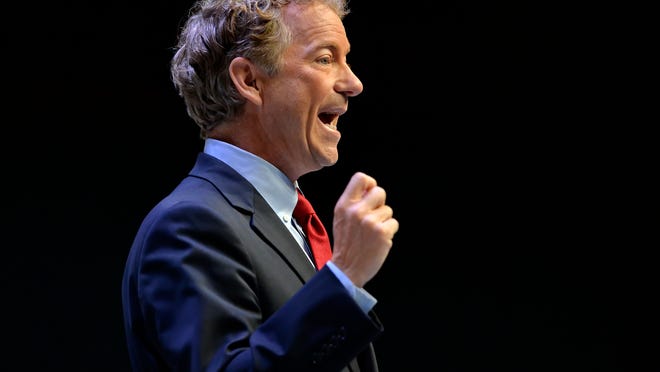 OAN Newsroom
UPDATED 9:46 AM PT – Thursday, December 2, 2021
Sen. Rand Paul (R-Ky.) blamed American's vaccine hesitancy on misinformation spread by bureaucrats like Dr. Anthony Fauci. In an interview on Wednesday, the Republican said "big government types" cause people to be reluctant to get vaccinated, whereas conservative voices might encourage those same people.
Paul added, Fauci issues edicts that reflect the authoritarian impulses of public health officials whose first instinct is to try to stop a disease by controlling people.
"He thinks his opinion should somehow be made law and forced on all of us, whether we should be allowed to travel, whether we need a vaccine passport," explained the Kentucky lawmaker. "Vaccine hesitancy is a response to misinformation from Fauci and others."
Paul said he believes it's wrong not to consider natural immunity with regard to vaccine mandates and it's medical malpractice to vaccinate kids who've already had COVID-19.
"The absolute hubris of someone claiming they represent science," he noted while taking to Twitter. "It's astounding and alarming that a public health bureaucrat would even think to claim such a thing, especially one who has worked so hard to ignore the science of natural immunity."