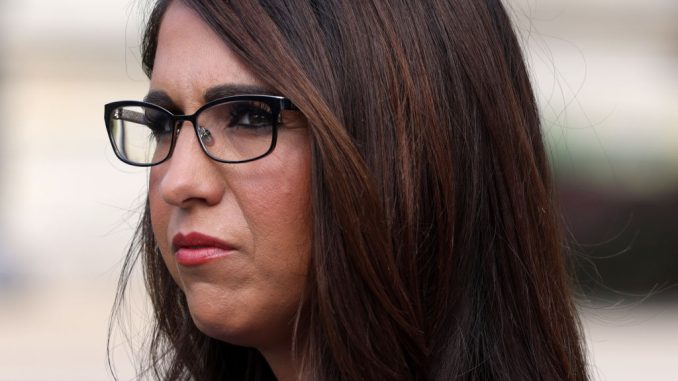 OAN Newsroom
UPDATED 11:48 AM PT – Thursday, November 18, 2021
Congresswoman Lauren Boebert (R-Colo.) came to the defense of her fellow Republican Rep. Paul Gosar (Ariz.), who was censured by Democrats for an internet meme. On Wednesday, Boebert said Democrat attacks on Gosar are a waste of lawmakers' time.
"Democrat policies are so pathetic and have done so poorly that the left has nothing else to do but troll the internet looking for ways to get offended and then try to target members and strip them of their committees," said Boebert.
The video shared by Gosar features an anime-style depiction of Rep. Alexandria Ocasio-Cortez (D-N.Y.) for a few seconds, which was enough for Democrats to accuse him of violence. Boebert claimed several Democrats have endorsed actual violence in the past and got away with it.
Since Pelosi wants to talk about the inappropriate actions of members, shall we… pic.twitter.com/0AsmdtmZc0

— Rep. Lauren Boebert (@RepBoebert) November 17, 2021
Boebert pointed out how squad member Rep. Ilhan Omar (D-Minn.) paid her husband over $1 million in campaign funds, yet she is allowed on the Foreign Affairs Committee "while praising terrorists."
Democrats revoked Gosar's committee assignments over the meme, while their own party members have remained on their committees despite actual concerns of national security and corruption.