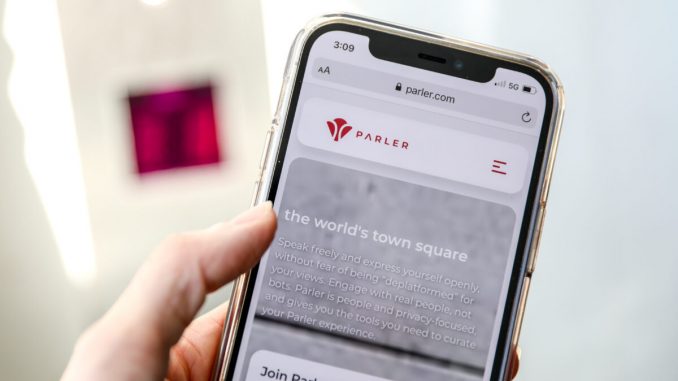 Apple has approved Parler's updated app for a return to the iOS store, the company said in a letter.
In a missive to members of Congress, Apple said Parler has proposed updates to its app that include strengthened moderation practices.
Apple's review team informed Parler that as of April 14, its proposed updated app "will be approved for reinstatement to the App Store," Timothy Powderly, a senior Apple director for government affairs, told Rep. Ken Buck (R-Colo.) and Sen. Mike Lee (R-Utah) in the letter.
"Apple anticipates that the updated Parler app will become available immediately upon Parler releasing it," Powderly added.
Buck and Lee had pressed Apple on its removal of Parler's app.
Parler interim CEO Mark Meckler told The Epoch Times that the company's updated app was approved for a return to the Apple store.
Apple did not respond to an inquiry.
Buck called the reinstatement a "huge win for free speech."
Apple CEO Tim Cook has said Parler was removed from the company's app store because there were posts inciting violence.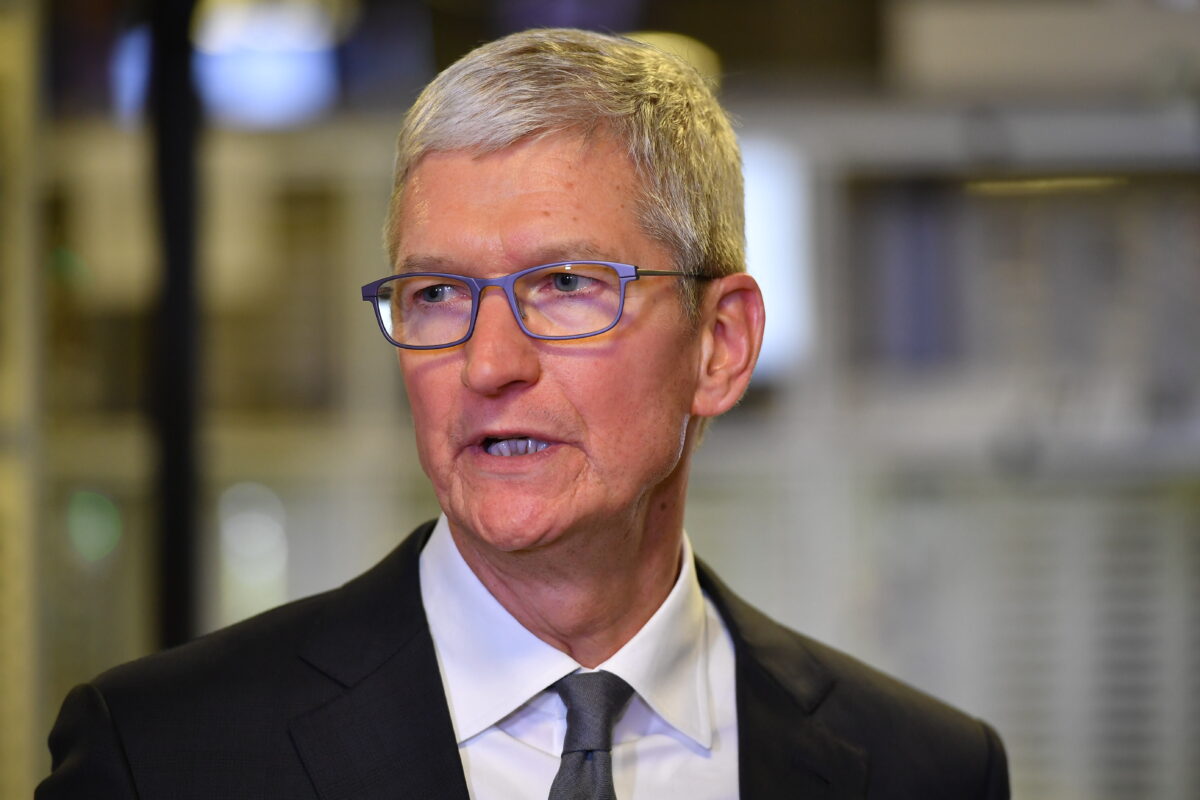 "There are some incitement to violence examples on there, and they need to step it up on the moderation. And our hope is that they do that and get back on the store," Cook said in January, shortly after the removal.
In the letter, Powderly said Apple's review team found "a significant number of posts" on Parler that violated guidelines, such as posts that "glorified Nazism" and "encouraged violence."
Parler officials have said that its moderation practices needed to be better but noted that other social media platforms that saw posts related to the Jan. 6 breach of the U.S. Capitol were not punished by Apple or other Big Tech companies.
"The standards that we're held to are higher than that of Facebook and Twitter," former Parler CEO John Matze told The Epoch Times in a previous interview. "And that is wrong, because that is giving preferential treatment to some clients and some customers and not others."
Amazon Web Services kicked Parler off its servers and Google joined Apple in removing Parler's app from its app store.
Parler went offline for weeks but relaunched on a new server in February.
Apple did not coordinate or consult with Google or Amazon before deciding to remove Parler's app, according to the letter.
Amy Peikoff, Parler's chief policy officer, told The Epoch Times via email last month that Parler expected to return to Apple's app store.
"We're optimistic that Apple will continue to differentiate itself from other 'Big Tech' companies by supporting its customers' choice to 'think different'—to exercise their constitutionally protected freedoms of thought, speech, and association—while using Apple products," she said.
Jan Jekielek and Joshua Philipp contributed to this report.