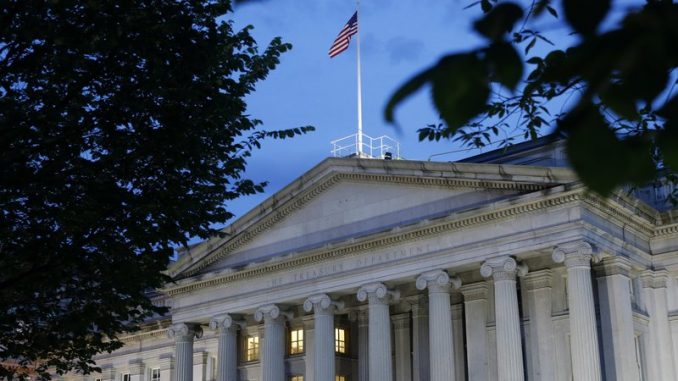 OAN Newsroom
UPDATED 5:17 PM PT – Tuesday, August 17, 2021
Joe Biden's Treasury froze billions of dollars in Afghan foreign currency reserves to prevent the Taliban from using those funds. According to Tuesday reports, the Treasury's Office of Foreign Assets Control froze all Afghan government accounts in U.S. financial institutions.
The move also froze foreign currency and gold reserves of the Afghan Central Bank, which was estimated at nearly $10 billion. The Afghan national currency plunged to its lowest in history following the Treasury decision.
Currency traders have said the Afghan economy was now in complete disarray.
"Business is down. I am hearing about the currency difference by 300 or 400 rupees. The businesses will settle down when the Taliban announce their policy and it also depends on which countries recognize them," explained Senior Member Aziz Jan Achakzai of Chamber of Commerce and Industry, Pakistan. "…The whole set up has changed there in Afghanistan."
Economists expect elements of Afghanistan's market economy to crumble, which would return the country to subsistence farming and drug trade.