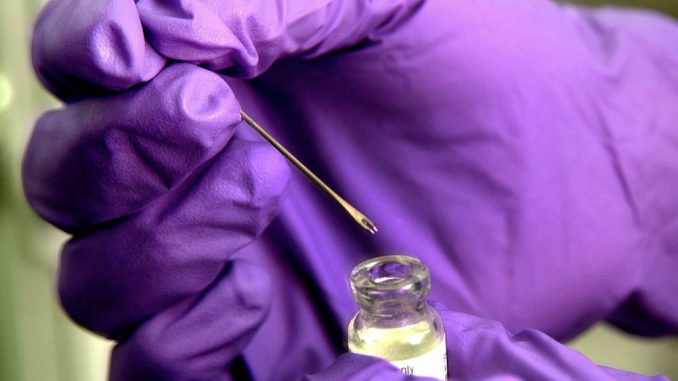 OAN Newsroom
UPDATED 10:24 AM PT – Thursday, November 18, 2021
A Federal Bureau of Investigation (FBI) is underway after several frozen vials labeled "smallpox" were discovered at a Merck facility in Pennsylvania.
According to the Centers for Disease Control and Prevention (CDC) on Tuesday, a lab worker was clearing out a freezer at a facility in Montgomery County when the vials were found. Reports said the worker was wearing gloves and a face mask and there is no indication that anyone has been exposed to the vials.
However, it remains unclear how the vials got to the facility in the first place. It was reported that a total of 15 questionable vials were discovered. Five of which were labeled "smallpox" and ten which were labeled as "vaccinia."
"We all know what happens to things that get in the back of the freezer. So, we've all had it happen. A, the question is, is it really smallpox or not? And B, how did it get there? And I don't know if we'll ever get to the bottom of it or hear what that final result was," said Dr. Angie Nicholas, the chief medical officer at Einstein Medical Center.
Only two facilities in the world are allowed to have the deadly virus, including the CDC's main lab in Atlanta and a facility in Russia.
"Merck is at least very open about this. They admitted they found these vials. They contacted the CDC and the CDC is investigating," said Dr. Thersa Sweet with Drexel University's Department of Public Health. "Also, hopefully, the transparency coming from both Merck and the CDC will help alleviate people's fears that there aren't vials of smallpox all over, which I don't think there are."
Investigators are now determining whether to keep the samples of the virus or to destroy all known copies.