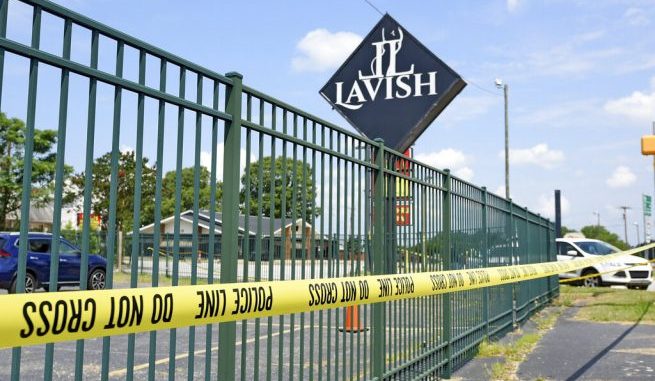 OAN Newsroom
UPDATED 10:25 AM PT — Sunday, July 5, 2020
Investigators are searching for the suspects who opened fire in a South Carolina nightclub this weekend. The incident left at least two people dead and eight others injured.
An officer for the Greensville Police Department noticed a disturbance at the Lavish Lounge on Sunday and called for backup when he heard shots ring out.
According to authorities, the venue was allegedly hosting a very large crowd for a concert, which is against the regulations put in place by state leaders.
The county sheriff described the scene inside the club as "an absolute mess."
"Everything's turned over, there's a few chairs in there, some food on the floor, bottles busted. You can tell somebody left in a hurry. There's some pretty large amounts of blood in various parts of the club." – Sheriff Hobart Lewis, Greenville County Sheriff's Department
Authorities are still on scene and no suspects have been taken into custody. Investigators have said video evidence posted on social media may point to at least two suspects.